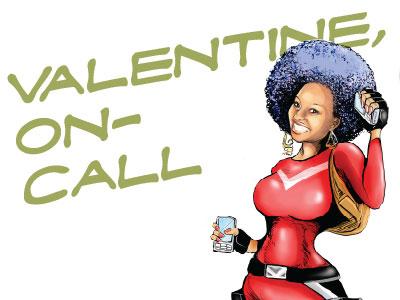 What makes great sex?
When do you know when you've had great sex? Valentine finds this a tricky question to answer since you can scream 'I hate you!' and still have great sex.
What's great sex?
This is a great question! But it's one that's so difficult to answer. The truth is there is no right or wrong answer to this. Great sex is not always marked by orgasm, because we don't always climax. It isn't always about love and affection, because you can say 'I hate you!' and still have great sex with a person – just ask people about having sex with their exes. Anger can fuel a sexual encounter with extra passion, but then again, so can sadness and even grief after losing a loved one.
Personal choices
Different partners also bring out different aspects of our personalities. With some partners, we are very naughty and we want to do things such as have sex outdoors. With others, we can be very sensual and romantic, and the tenderness of that makes the sex amazing. With yet others, we talk dirty and barely manage to take each other's our clothes off because we are in such a hurry.
Be attentive
If you are asking because you want to be a great lover then you have to be attentive to your partner.
Being tuned in to how your partner is feeling, and what kind of mood they are in, will give you a clue as to the kind of sex they would like to have.
Rough and quick? Slow and sensual? Playful and experimental? Sleepy and lazy? With whipped cream and sex toys? What about pornography? No one size fits all, and just aw with food, even when you have a favourite meal it doesn't mean you want to eat it all day every day.

Great sex is highly subjective. In fact, the answer lies with you – so I would love to hear from other readers on their experiences of great sex.


Share with us. Is there something that you are always in the mood for? Something that must happen for you to rate the sex as good? Leave a comment below.