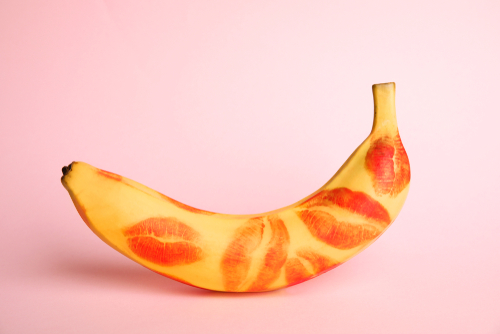 7 tips for a perfect blow job
If you want to blow your partner's mind, blow them! Blow jobs are one of the best foreplay acts and they are pleasurable to the receiver and can be to the giver too! The challenge is that most of us are great at receiving blow jobs and not soo good at giving them.
How good are you on a scale of 1 to 5 with 1 being the lowest mark and 5 being the highest?
To help those of us who rank ourselves a 3 and below at giving blow jobs, we have prepared a list of 7 tricks to help you get better.
1. At least show some enthusiasm
Imagine getting a blow job from someone who seems disgusted. Not a good experience, right?
Now, imagine getting it from someone who is super excited to do it. Arousing, right?
If giving blow jobs disgust you, just don't do it. Find another way to please your partner. For those of us who are open, showing some enthusiasm is a great starting point.
See how excited you are when sucking a lollypop? Tap into that excitement. It's a turn-on when your partner sees that you love and enjoy giving them head.
Looking at your partner seductively from time to time and making some noise are some of the simple ways you can show enthusiasm.
2. Comfort is key
This is especially if and when you are giving blow jobs when kneeling.
You want to be as comfortable as possible to avoid pain and discomfort which could disrupt the act. A pillow is a great option for your knees.
3. Slow but sure
Pace yourself. If you are undressing him, don't rush it, that doesn't mean you spend too much time as well. Just enough to get him excited.
Before you have his penis in your mouth, you can start by kissing his inner thigh, using your hands to touch his balls and penis, licking his balls, and having a dirty or sexy talk.
4. Use your saliva as great lube!
While it is not recommended to use saliva as lube during penetrative sex, you can use it during oral sex. If you are giving a man a blow job, ensure that his penis is hard, and then slide your mouth up and down.
5. Engage your hands and mouth… and don't forget the tongue
You can use your hand to excite the lower part of his penis while your mouth stimulates the top of his penis.
An important tip for this is to find your rhythm. Make sure that you are not pulling his penis in two different directions.
If you are great at multitasking, you can use your idle hand to stimulate yourself too. It takes skill but it can be quite stimulating for both of you.
The tongue is an important part of this so don't forget to leverage on its power. You can use your tongue to lick his dick or tease his tip.
Do not bite with your teeth, ensure that your lips cover your teeth such that they do not come into contact with the penis.
6. Jewels deserve love too!
Don't forget the balls. Balls have rights too!
The trick with balls is to be very gentle with them.
You can stimulate the balls by stroking them with your hand or sucking them gently with your mouth. All this is done while other parts of your body play with the penis
7. To swallow or not to swallow?
This is up to you.
Many men love it when their partner swallows cum.
Yet, if you are not into it, don't feel the pressure to do it.
Are you a blow job guru? Show us your ways by adding a trick in the comments section.