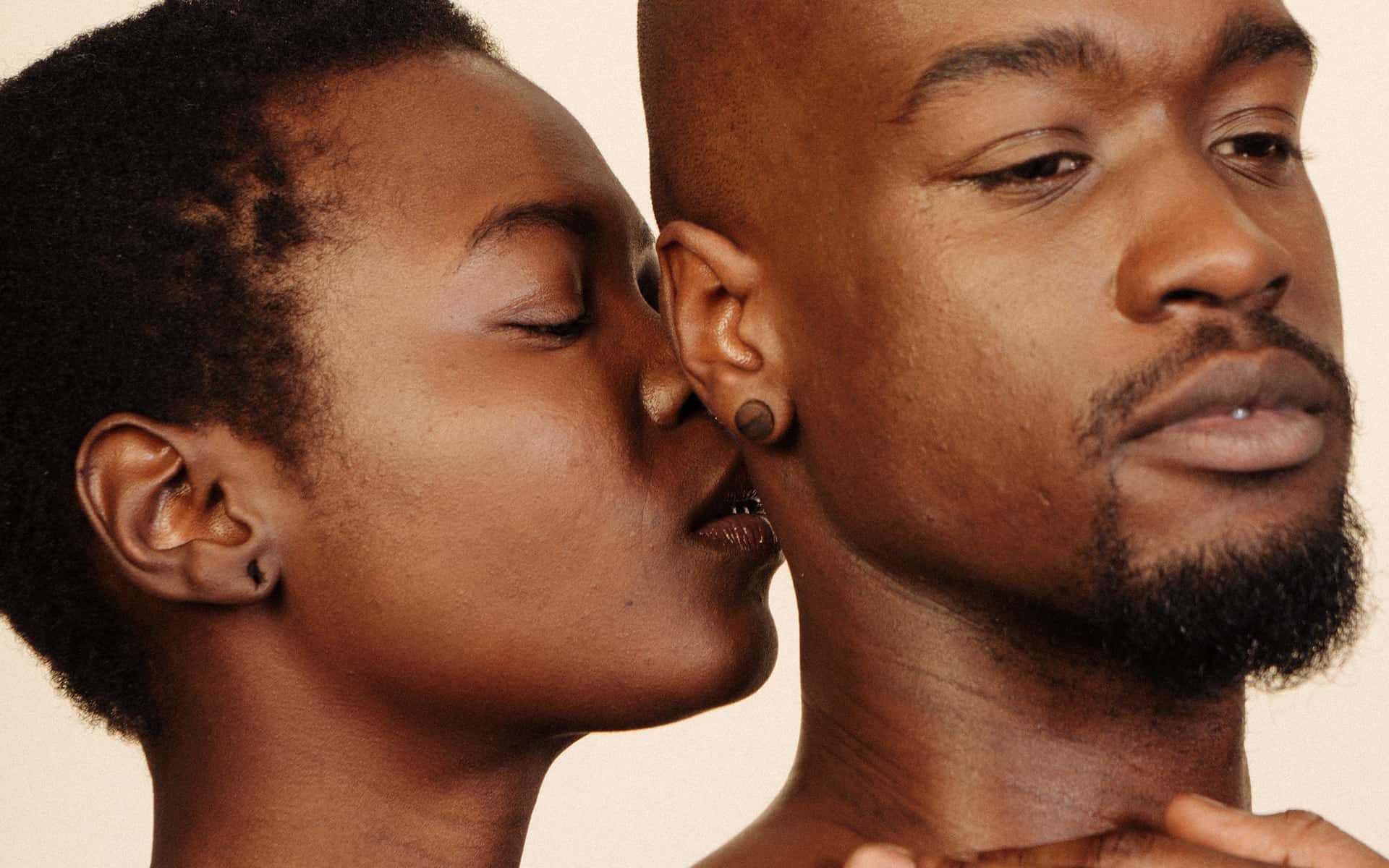 How dirty talk can spice up things during sex
Whispering, moaning, or saying sexy things in bed can be a real turn-on – if you do it well. But it can quickly become a turn-off if you aren't careful.
It might seem a bit silly or even intimidating at first, but sexy talk – also called dirty talk – can be a great form of foreplay. You can turn each other on before you even get to the bedroom (or wherever you end up choosing to have sex).
You don't have to be in bed to talk dirty. You can do it on the phone, texting, chatting online, or in person while you are out and about.
Timing is crucial!
It's crucial to get the timing right.
You don't want to send your partner a steamy and suggestive message while they are in a meeting with their boss.
So if you use your phone, make sure you have an idea of where they are and who they are with. If you are with them, read their body language and see how they react; dirty talk while at their parent's house might make them very uncomfortable.
It's not a marathon, go slow
Don't start straight out with hardcore dirty talk. It might be best to ask your partner what they are comfortable with. It's good to lay out the rules before you get on with it.
At the same time, you yourself need to feel confident enough to share your thoughts on sexy talk.
Once your cards are on the table, both of you will feel more comfortable and safe with experimenting.
It can be difficult to approach your partner with sexy words if you've both never done it before. Sending them a text or chat message can take the pressure away from doing it in person.
Perhaps try: 'Can't stop thinking about the great sex we had last night.' If they respond openly and take the talk further, you will get an idea of whether they might be up for it.
Compliments can go a long way
Compliments are a pretty fail-safe way to talk start talking dirty.
Who wouldn't like hearing a moaned 'I love what you are doing?'
Positive feedback is great and is an easy beginning to take the conversation further. Compliments can also act as encouragement if you want your partner to do something more often.
Get creative, be descriptive
The easiest way to turn up the heat in bed is to describe what you're doing to your partner or what you're going to do to them. Telling them 'Now I'm going to kiss you all over' or 'I'm going to come inside you' is almost certain to arouse them.
You can also share your fantasies with them, for example: 'What do you think about you and me on the living room couch without any clothes on?' Asking questions is definitely going to make your partner feel more involved and will also give them the chance to say no if they are not up to something.
Choose your words wisely
You can easily get carried away with dirty talk and what might seem harmless to you could end up hurting your partner's feelings. So choose your words carefully.
When you get the feeling that you've used the wrong word, just step back and ask your partner if that was crossing the line. If yes, apologize.
At the same time, if your partner says something you don't necessarily fancy, let them know politely that it wasn't okay.
And of course, if your partner says something you don't want to do, you can always say no.