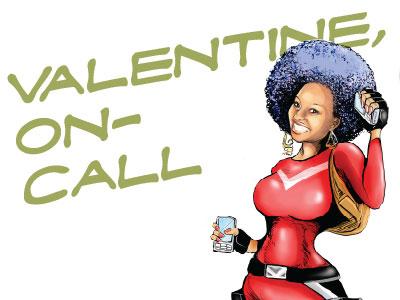 Make the second round for her
Whenever I (25) have sex, the second round lasts up to an hour. My girlfriend finds this very hard to tolerate and thinks that I am intentionally doing it to harm her.
Do I have a problem? Please help as I am worried she might dump me.
Everything's fine
No, there is nothing wrong with you. No, you do not have a problem. No, you are not doing this to harm your girlfriend. Your body does what it does and it is fine. Every man takes longer to ejaculate during the second round of sex. In fact, it takes longer with each subsequent round.
That said, I do not know many women who will enjoy being pounded on for an hour. So what to do?
Shift your focus
As is the case with you, most men ejaculate fastest during their first round of sex – hence the joke that 'the first round is for him and the second one is for her'. So how about you stop thinking that you have to ejaculate during the second round and just focus on her?
What tires most women about long sessions of intercourse is that they get dry and then the sex can be painful. You humping away like a rabbit in the same position can also get boring and tiresome, depending on how strong and flexible your woman is. Why don't you try getting on your back and pulling your knees to your shoulders, then holding this position for 15 minutes? Imagine that there was a person twice your weight moving on top of you at the same time. I bet you are tired now, huh?
Let her choose
I suggest that you tell your girlfriend that round two is all about her. She gets to pick the position and also to decide when the sex session ends. In between changing positions, you could take a 'between play break' and give her oral sex just to change the pace. Most of us have sex in a very male-centric way, and we think that sex ends with male ejaculation. But that is not a fact. Sex can end with female orgasm – and it sounds like your second round should.
The point here is to create a sex life that is fun and enjoyable for both of you. Get creative.


Do you have any other suggestions for our reader to get 'creative'?  Leave a comment below or join the discussion on Facebook: Love Matters Naija and Love Matters Kenya.