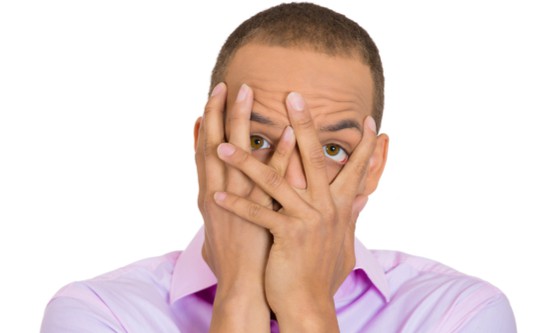 Embarrassing sex stories
You've been building up towards the moment. He's been sexting you all day to prepare you for what's going to happen in the evening, he sent you flowers.
And a package.
You cannot wait to get home to open it. When you do, it's a sexy dress and a pair of shoes and your man has left you a note saying 'wear this and be ready at 9 pm'.
Fast forward: you have a great intimate dinner and head back to his place for a perfect love-making session.
Sounds like a scene out of a movie? Well, that's probably because that perfect build-up hardly ever happens. Yes, there are days that perfectly work towards great sex. But there are other times it just happens, and worse still, there are embarrassing moments.
Check out these cringe-worthy stories:
Crash, boom, bang
There's this guy at work I had been flirting with, or rather, we had been flirting with each other for some time. We worked the night shift, updating stories on our company's online page and there were some slow times. It's at such times we would play music and have a mini office party – we would alternate carrying alcohol.
One time, we were chilling, drinking, and listening to Chris Brown songs. We started looking at each other with bedroom eyes. The next thing we knew, we had gone to the gents washroom and were going hard as I could support myself on the sink.
I think it was a little too rough because the sink broke and I fell with it. The noise attracted the attention of other staff, but when they came to check what had happened, they found the door locked. They figured out what was going on inside and returned and we had to do the walk of shame getting out of the bathroom.
Kelly, 30
 
Bloody mess
I've never really kept track of my period. I know it's that time when I see red, literally. Luckily, my periods come early morning and start off in small bits, so I don't have embarrassing moments – I have enough time to get a tampon.
Well, there was this time I had started seeing someone and he was a really dirty talker – just how I like it – so I invited him over.
He didn't waste time and told me he wanted to eat my honey pot until I came. Which girl does not like a man who likes to give cunnilingus? I was on cloud nine every time his tongue touched my clitoris and I was feeling a rush of pleasure through my body, but all of a sudden, he stopped and went: 'Shit, I just tasted blood. You just got your period! Why didn't you tell me you were expecting it?!'
Oops. I said I wasn't keeping track. I cringed and ran off to the bathroom. When I came back, I knew I wasn't seeing the guy. He had put all his clothes back on and had a look of disgust on his face. I tried to calm him down and offered to blow his mind, but he wasn't interested.
That's when you know it's really bad – when a guy refuses a blowjob.
He left and we haven't spoken in months.
Sandra, 23
 
You snooze, you lose
Oh man, I still cringe whenever I remember my embarrassing sex moment.
Well, there's this girl I met in the club and we exchanged numbers and started clubbing together. But we never went back to each other's places. She would grind on me in the club, kiss me, direct my hands to grab her breasts as we danced and would even feel on my penis, but it didn't go any further.
We started sexting often. Let me brag – my sexting game is on point. In under a week, she told me she wanted me to come over and 'pound me hard'. On the actual day, I was tired, but I'm not one to turn down a sex date. So I gave her good foreplay and we got into it, but I fell asleep about five minutes in.
Needless to say, I was chased out and my number blocked.
Michael, 35
 
50 shades of blushing
My girlfriend and I decided to record ourselves doing the act and on that particular occasion, we decided to do our own re-enaction of 50 Shades of Grey. My girlfriend was the submissive and I the dominant, just like in the movie. We had quite a session and it got really wild.
My girl told me to send her the 20-minute clip on WhatsApp.
I cannot explain how careless I was, but I ended up sending it to the work group.
The next couple of days, no actually, weeks were so uncomfortable for me. I was so embarrassed and even thought of quitting, but I just woke up one day and said, 'screw it, I cannot keep feeling bad about this.' Besides, my girlfriend is pretty hot, so I'm proud of it.
Luckily, my girlfriend is super cool (and a bit of a freak, too) so she wasn't bothered by the whole mix-up.
Nick, 24


Do you have a sex story that makes you blush? Share it below or on Facebook.