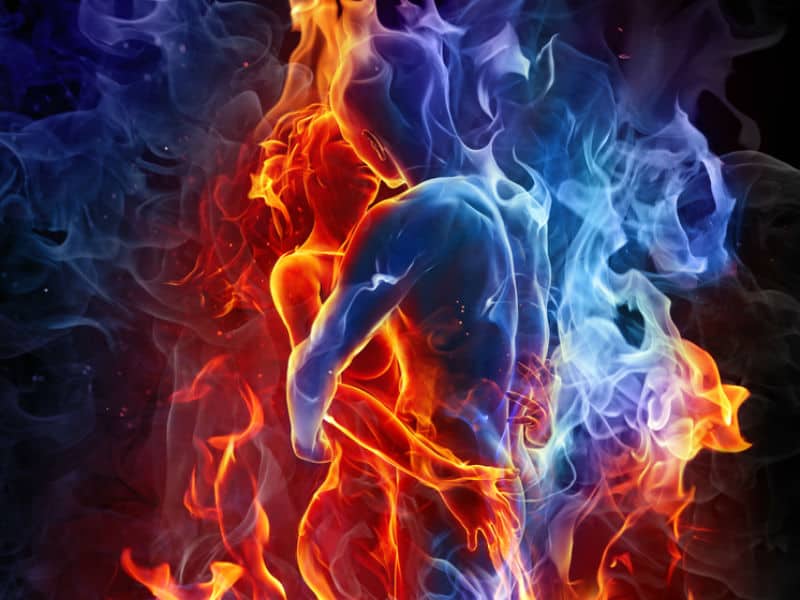 Tips for hot sex in long-term love
Long-term relationships can be rich and rewarding. On the other hand, sex could get stale and unexciting if you don't step up your game. Keeping passion alive in the bedroom isn't so difficult. Here are some tips to help keep your sex life fresh.
Have sex in new places

To keep sex fresh you've got to make it new, and one of the best ways to do this is to have sex in new places. Start small. Make love in different places around the house, in the kitchen, for instance. From there, perhaps consider renting a hotel room every once in a while, or, if you're feeling risqué, try doing it outdoors.

Vary the times

Who said sex is supposed to be at night before going to bed? There are 24 hours in a day – make use of them! Have sex in the afternoon, or in the morning before work – it will set a positive tone for the entire day.

Try out new positions

If you can count your repertoire of positions on one hand, it's time you broaden your horizons. There are 64 sex positions in the Kamasutra alone…

Share your fantasies

Don't be one of those couples that spends their entire lives together without revealing their fantasies. A long-term relationship is good for getting so comfortable with each other that you can finally open up. Take advantage of that closeness and set aside a night to talk about your fantasies – your sex life will definitely benefit.

Focus on foreplay

Foreplay is fantastic, and the longer it lasts the better your sex life will be. There's plenty of experimentation to choose from, from oral sex to sex toys. Play with each other as much as possible to keep your sex fresh.

Try to watch porn together

If you both agree, porn is a great way to inject a little excitement into your lovemaking. Your preferred style of adult entertainment may differ, but if you look around you should be able to find something you both enjoy. Not only will it get you in the mood, it could also provide you with new ideas.

Try new things with each other

Sex doesn't have to start with physical intimacy. You can begin building momentum with other intimate activities, for instance by trying something new, such as taking a dance or yoga class together. Or just go on a date together. Just because you've been a couple for a long while doesn't mean you can't take each other out on dates any more.