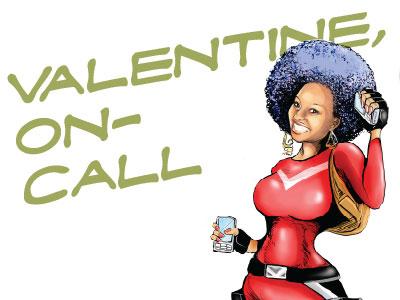 Weak after sex; orgasm order
I have two questions… After making love with my partner, we usually feel completely weak – especially him. Is this a sickness?
Also, we are wondering about who reaches orgasm first when getting pregnant – me, him, or both of us at the same time?
Normal bodily reactions
Well! The French call orgasm 'a small death' because frankly it takes a lot out of us and most of us need a few minutes to come back to earth and reality. Our bodies sometimes feel weaker as hormones and other chemicals released into our blood streams by our brains tell us it's time to sleep. Your reactions are completely normal. So no, you are not sick.
A biology question
Your second question worries me because it says there is something wrong with what you learned in school biology class. Conception occurs when a sperm successfully penetrates an egg in a woman's body. To get the sperm into a woman's body, a man must ejaculate and this is what we typically call orgasm in a man. A woman does not have to orgasm in order to conceive a child. I should also point out that even before a man ejaculates fully, some semen (the fluid that contains sperm) might leak out of his penis and into a woman during regular intercourse.
Preventing pregnancy
Contraception or birth control methods such as condoms work by hindering the sperm from getting to the egg – and are therefore sometimes called 'barrier methods'. Other methods such as the oral contraceptive pill fool your body into thinking that you are already pregnant so that no new foetuses can be conceived.
Racing to the orgasm finish-line will neither protect you from pregnancy nor cause it.
If you want to prevent pregnancy, condoms are a great way to go because they protect you from both disease and pregnancy. If you trust your partner and you are both faithful then perhaps you can have a doctor fit you with an Inter Uterine Device (IUD) which is 99 per cent effective in preventing pregnancy. They cost around KSh 4000 and you can have it in you for up to 10 years.

If you would like to get pregnant, then make sure you have sex about 12 days before your next period as this is when you are most fertile and an egg is waiting to be fertilised.


Have you ever believed a sex myth as true and were surprised when you learned the truth? Please share your experiences. If you have questions, please head to our discussion board.