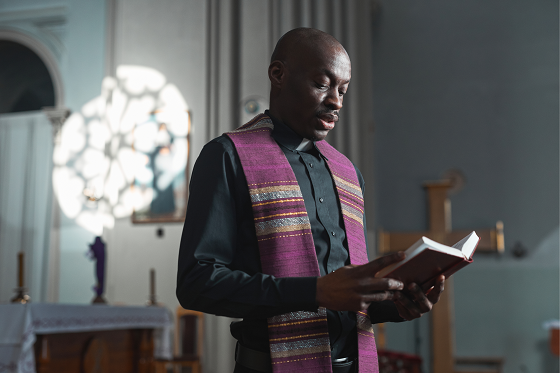 Does your church preach sexuality matters?
Has your pastor ever read verses that talk about sex or sexuality?
Despite making several commitments and policies around sexual education, the actual teaching of sexuality in schools remains controversial in Kenya. Rolling out Comprehensive Sexuality Education (CSE) has been an uphill task.
We need the support of various stakeholders, including religious leaders.
Access to comprehensive sexuality education (CSE) is a means to provide adolescents and young people with knowledge and skills to protect their health, support healthy relationships that are centered around dignity and respect of people's rights, besides their gender, sexuality, or age.
The church has mainly focused on sex and sexuality for married couples but failed to put the conversation in the much-needed context of adolescents. This is despite strong evidence that they are practicing sex, without the helpful information around the same.
Adolescents are still getting infected with HIV, having unplanned pregnancies, and others seeking unsafe abortion, because of the limited information given to them before they start practicing sex and engaging in relationships.
Church support or resistance widely enables or limits the delivery of sexuality education.
Why should the church care about sex education?
Today, we live in a society where adolescents and young people are exposed to sexual information on television, radio, the internet, and even their peers. This information may be inaccurate especially if it's from untrusted sources. The church is trusted thus well-positioned to provide sexuality informatuion to young people. 
Nearly all churches agree that sexuality is one of life's most fulfilling gifts and believers should understand and exercise this gift wisely. Why not prepare young people for, in advance, for the reception of such a precious gift?
Sexuality education is more than pregnancy and STI prevention. It touches many different aspects of a person's life. It helps in creating positive values and attitudes towards sexual and reproductive health, develop self-esteem, respect for human rights, healthy relationships, and gender equality.
CSE supports young people to take control of their own behaviour and, in turn, treat others with respect, acceptance, tolerance, and empathy, regardless of their gender, ethnicity, race or sexual orientation as the teaching of the holy book requires.
Related: Is sexuality education all about sex?
What can the church do in support of sexuality education?
While schools remain the primary place for providing sexuality education, many religious spaces can be utilized for the delivery of sexuality information.
Church leaders can support fellow leaders in government and parents in understanding the key topics of sexuality education and the benefits.
The church should encourage believers and community members to speak openly and teach about human sexuality.
The church can help to counter misinformation on sexuality and provide correct information, as well as to guide adolescents to reliable sources of such information books, websites, videos. 
What is your church doing to help adolescents and young people to understand and rejoice in their sexuality?