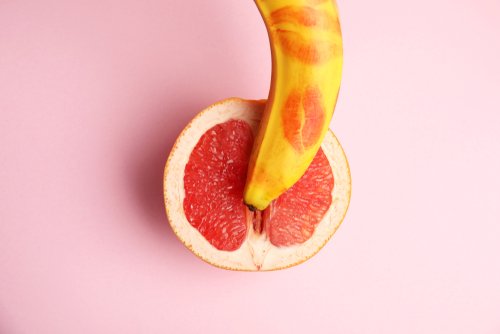 5 things I was never told about sex
What is the one thing that you learned about sex and you got surprised, shocked, or excited?
A quick question:
Do you feel that your parents /guardians told you all you needed to know about sex?
If your answer is no, welcome to my club. Most of us did not have the opportunity to learn about sex from our caregivers and if we did, it was just basics which by the way were in form of a warning and not a talk. Can you relate?
I have noticed that nowadays a kid as young as 5 years old has so much information about sex which is a good thing if you ask me. Information is power.
Second question:
How did you learn about sex?
I learned a lot about sex from my friends and extensively from movies. Movies taught me that having sex was graceful and passionate, and everyone orgasms in unison. Sometimes that is the case? Mostly it's not.
Penetration is not the best kind of sex for everyone

I grew up knowing sex was all about penetration. In fact, a lot of men don't even know that many of us would be psyched with clit stimulation but could take or leave penetration, in terms of the orgasmic spur. Later, I got to learn that penetration was just part of the sex and not the main thing.

It's okay to bring up the issue of contraception in the heat of the moment

I had previously written something about the consequences of unprotected sex and I just remembered that yes, we are told to wear condoms but we're not told precisely how to bring it up that conversation with a partner who might not be okay with it. I learned to have this difficult conversation the hard way.

Sex injuries happen

Like out of the blue kneeing the dude in the balls while switching positions or banging your head on the wall during cowgirl. Do even have to talk about the tear after rough sex?

Oral sex is OK too

You can get as adventurous as you like and have sex the best way you want it. This includes oral or anal sex and it is okay.

Great sex begins with communication

This is one point I really need to emphasize. Communication is key to any success including good sex. Over the years, I have learned to say what I want and how I want it done. I used to think it's only men who can initiate sex but wow! Anyone can. Just communicate and do it clearly.
What important information did you learn about sex and when?