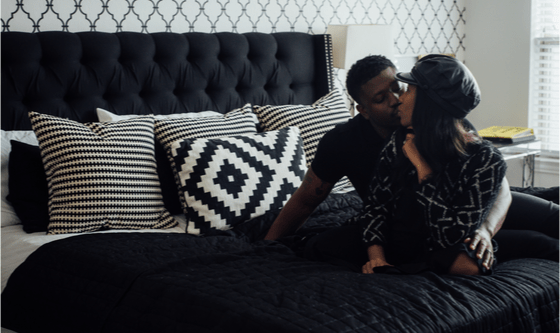 Nigerians: let's talk about sex
A 16-year-old Nigerian kid gets pregnant. Family members gather to discuss the issue. Who is to blame? The kid's parents? Pop culture? Or the girl herself?
Nigeria is a country of over 190 million people. Almost half the population is between the ages of 10 and 29 – the young are very important in this country. We all have the responsibility to enable them to grow into well-functioning adults.
What do young Nigerians do in their free time?
They say that we play too much.
Nigerians are a very energetic people, especially the young ones. Their thriving crazy, funny, and interesting social media community is known all over the world.
More and more Nigerian University graduates, fresh-faced and bushy-tailed, are venturing into the business world. Women also aren't left out as they compete alongside their male counterparts.
And then there are physical activities, like sports, to burn all that access energy. Young Nigerians are sports junkies, especially football. A large number of them can be seen, torsos bared, playing the game that they love, every day, all over the country.
Changing sex culture
And then, of course, there's sex. Now, you have to understand the cultural environment older Nigerians were raised in.
In the early and late '80s, sex was regarded as sacred.
In the Yoruba culture in Western Nigeria, newlyweds were accompanied to their matrimonial bed by elders who would watch discretely behind a curtain as the marriage was consummated. The bed sheets were white, so the blood from the virgin bride could be inspected. Then – and only then – could the marriage be blessed by the elders. A non-virgin bride was ridiculed.
This was similar, in some ways, to what happened in some other tribes in Nigeria including the Igbo and Hausa.
Fast forward. A few decades later, those same young folks now have their own kids.
But wait, something is not right. The values of the old days no longer hold as much sway as they used to. A veteran Nigerian musician said in his song 'amona tete mabo – olaju lode lo baye je' which loosely translates to 'Western civilization has messed us up in Nigeria'. I, personally, don't fully agree with him but when it comes to sex, he might be on to something.
Western values and beliefs have trickled down to our part of the world through social media, movies, music. Our sex lives have been affected by this cultural exchange in many ways. We are now more open sexually, more honest about our sexuality (mostly). But these changes come with their own baggage.
Change comes with baggage
I have a friend that works at a pharmacy in a busy part of Lagos. He tells me a whole lot of teenagers from secondary school (mostly boys) come to inquire about performance-enhancing drugs during sex. The girls come for contraceptives (which is actually good); at least someone is teaching them something.
Data from the Nigerian Demographic and Health Survey is scary. Almost 23 per cent of women between 15 and 19 have started having babies.
And what of HIV/AIDS? AIDS-related deaths are still high (about 160,000). Our less than optimal sexual education culture isn't helping these stats at all.
Need for better sexual health education
Things need to change.
In Nigeria, we shame teenagers who get pregnant while still stigmatizing and criminalizing those who go for abortions.
We make them go through unsafe processes and put them through traumatic and potentially life-threatening experiences. All in the name of culture or religion.
Just because we turn a blind eye to these things or label them as wrong doesn't make them go away.
What we need to be doing is trying to fix things. Let us educate our kids on safe sex practices instead of preaching at them. Preaching hasn't stopped a lot of kids from doing it anyway. Let's have frank talks about consent and contraception with them.
Let's build abortion clinics where ladies of all ages can go and safely abort their pregnancies, if they so wish.
If we have been trying something a certain way for decades, and we can obviously see it's not working, shouldn't we try something different?
I mean, what have we got to lose?
Talking about sex is a good thing
The average Nigerian parent neither educates their kids on sex nor have any idea about their kid's sexual health. My theory is that parents think that talking to their kids about sex will draw their attention to it. That, of course, isn't the case. 
I, for instance, did not get any sex education from my parents, I had to learn everything on my own. Which wasn't a walk in the park, I assure you. I guess they just assumed I'd figure it out by myself, then grow into a well-adjusted adult, then bring a well-adjusted adult lady home to them (who probably didn't get any sex education from her parents either), and finally give them well-adjusted grandchildren. It is madness!
We need to do better, as a nation, as a community, as families. We need to create an environment where survivors of sexual abuse can come out and share their stories without being stigmatized.
We need to accept that teenagers will have sex and we need to help them navigate the minefield that is 'teenagedom'. We need to give them information that they need to get to 'adultdom' unscathed. Or at least somewhat unscathed.

There is a lot to be done in this country and, ultimately, the solution starts with families. We owe it to our young ones. We owe it to ourselves.


Do you think sex education in Nigeria needs a facelift? Leave a comment below or join our discussions on Facebook.