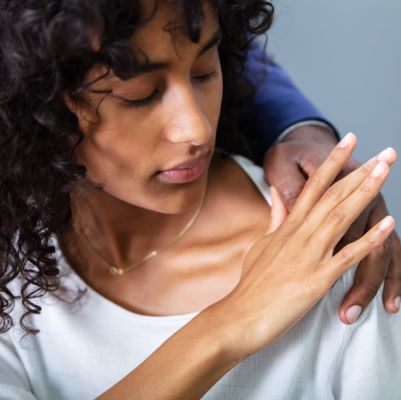 What is sexual harassment?
Sexual harassment can be all sorts of things. It is a type of harassment involving unwelcome or inappropriate sexual action or words towards a person
Sexual harassment can affect both men and women. It takes many forms.
Examples of sexual harassment
Flirting or making sexual remarks about someone's body, clothing or appearance
Repeated compliments on someone's appearance
Rubbing up against someone on the dance floor, or anywhere
Calling pet names such as sweetie, baby to strangers or people who are not an intimate relationship or friendship
Asking questions about someone's sex life
Telling sexually offensive jokes
Sending sexual content e.g. pornographic or sexual images to others
Sexual assault or rape
Touching someone against their will, for example touching their butt, breasts, hugging them, or unwanted touching on any part of the body
Whistling or cat-calling
Making sexually suggestive sounds or gestures such as sucking noises, winks
Threats or bribes for unwanted sexual activity
Repeatedly asking a person out for dates, or to have sex
Name-calling, such as bitch, whore, or slut
Staring in an offensive way (staring at a woman's breasts, or a man's buttocks)
Stalking a person
Tips to avoid harassment
Be clear about what you want and what you don't want.
Be careful with recordings with a webcam. The video can be passed on to other people.
Don't let someone put you under pressure. Don't think you're strange if you say no. It's your body and your choice!
Stop a friendship or relationship if the other person doesn't respect you.
Don't say 'maybe' if you mean 'no'.
If the worst happens
If the worst happens and someone forces you to have sex, don't keep it to yourself. Tell someone and talk about it. It's a terrible experience to be sexually assaulted or raped. It's natural to feel absolutely devastated.
Talk about it. Choose someone you trust: your mother, your best friend, your sister, your father, someone at school, or someone via internet if you prefer. Tell them what has happened. Ask for support so you feel stronger again.
And think about whether you want to report what has happened to the police – realistically, this may depend on where you live.
Guilt and shame
Victims often feel guilty – they think it's their own fault. Which it isn't! No one has the right to force another person to have sex.

Victims also feel ashamed or embarrassed. You think everyone can tell what's happened to you. Anyone who's been forced to have sex against their will feel like this. It's normal. You're not overreacting.
You might also feel repulsed by people, or sex, or your own body. If you feel deeply unhappy, depressed, or afraid, you should seek help.