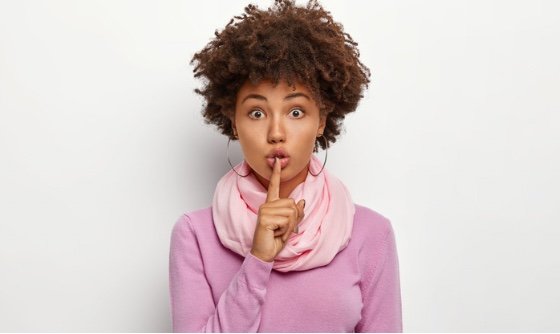 Things you should never say to rape survivors
It can be difficult to find the right words to say when a rape survivor opens up about their ordeal.
We often make comments that seem harmless but end up hurting people who are already deeply hurt. While we may be trying to understand and empathize with them, they are harmful and can be quite damaging to the survivor.
We must learn to engage with them.
We have already covered tips for talking to rape survivors, in case you missed it, click here. Today we are looking at the other side of the coin, what NOT to say to rape survivors.  
Don't judge

It can be difficult for rape survivors to deal with the effects of the assault. This means that it may take sometime before they recover. Do not rush them or suggest that they are taking too long to recover.

Don't say:

'For how long will you feel this way?'

'You have been acting like this for a long time'

'Get over it'

'Forget the past'

'But that happened a long time ago'

'It's time to forgive and move on'

Don't justify

It takes a lot of courage to share a painful experience with someone, especially when it comes to sex, sexuality, and sexual violence.

Particularly when it comes to violence in marriages, people often try to justify harassment. But that's not okay. As long as someone experienced something that is against their will, they were violated.

Don't say:

'He's your husband, how is this possible?'

'Everything happens for a reason'

'I still don't understand how this happened'

'At least he still loves you'

'I am sure he regrets it'

'Is that even sexual assault?'

'This happens to a lot of people'

Don't make excuses for the rapist

Don't ask how much the survivor had to drink or what they were wearing when they were raped or otherwise sexually violated. Because it doesn't matter. The only thing that matters is that they were forced into a sexual act without their consent.

Don't say:

'Maybe he was too drunk'

'What were you wearing'

'Did you say no'

'Why didn't you fight back?'

'Do men get raped?'

'Boys will always be boys'

'Girls can't rape people'

Don't minimize their experience

Sometimes in the process of comforting people, we may try to make the experience smaller than it was. We may compare with other big tragedies so as to make them feel better about what happened.  

Don't say:

'At least you didn't die'

'It could have been worse'

'You're lucky they didn't hurt you like so and so'

'You are better, there are people dying'

Don't tell them what to do

Of course, you can give advice, or share your opinion, but never push the survivor towards anything they don't want or are not ready for.

Don't say:

'You should confront the abuser'

'You need to report this immediately'

'You can't stay indoors all day'

Instead encourage them to do things that will help their recovery journey. Don't force.
Don't share their story
Don't abuse their trust and share their story without having their permission. It's normal that you may need to talk about your feelings as well but you need to be very discreet and never share anything that could identify the survivor against their will.
Finally, ensure that you give them continued support. There is no timeline when it comes to recovering from rape. Be patience with them. Encourage them to seek medical and counselling services. The toll-free National helpline for Gender-based violence is 1195.