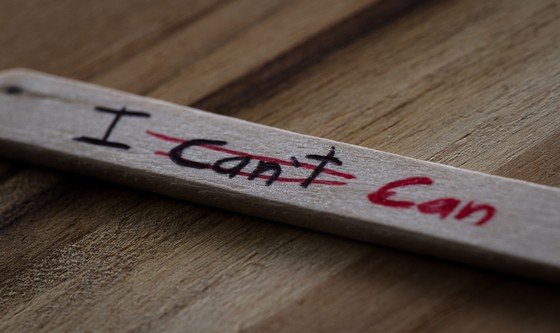 Bad relationships because you don't love yourself?
It was 11pm and Sharon was staring obsessively at her phone screen, hoping to receive a text from Michael.
Not serious
It had been a week since they had seen each other. A week since they had had sex. Although Sharon knew Michael wasn't serious, she had hoped that giving herself to him might have changed his mind. But of course, it hadn't.

Sharon started to think about her life and the men she had been dating. She had become a serial monogamist in pursuit of her ideal man. But no one seemed to be able to fill that void.
One-sided effort
As Sharon reflected, she realised she was the one who made all the effort in her relationships.
'The men would never call to check up on me or set up a date unless I called them first. And even then, they were more into the idea of me going to their house – to have sex – than on going out.'
Taking a break
So for a week, Sharon had decided to do things differently. Instead of rushing to call her boyfriend (who hadn't even declared that he was in a relationship with her), she would wait and see if he would bother getting in touch with her.

Monday passed without a word. The same happened Tuesday all through to Friday.

And there she was, staring obsessively at her phone, still hoping the man would call, at the very least to see if she was okay.

On Saturday, Sharon started to make up all sorts of excuses for Michael – 'What if he was involved in an accident or his phone was stolen so he cannot reach me?'
Making excuses
After making up enough excuses for the man, Sharon sent him a WhatsApp message. The double ticks confirmed the message had been delivered, so she ruled out his phone being stolen. About 10 minutes later, the blue ticks appeared, confirming he had read the message. Sharon kept going online waiting for a response. Nothing.

On Sunday, it hit her that Michael was not going to text back.

'I felt awful and started reflecting on why I couldn't seem to be happy without a man – no matter how badly they treated me. After lots of soul searching, I discovered I was seeking validation.'
Standing up for yourself
Sharon had faced rejection in her childhood years because of her weight. And, although she lost a considerable amount of weight, the evidence of the weight loss remained in the form of stretch marks. And she also had cellulite. This made her self-conscious, which also showed in the way she dressed.

Sharon walked without confidence. Preying men caught on to her lack of self-esteem and decided to use her. Whenever she asked the men she dated why they liked her, one recurring answer was that she was not 'difficult'.
At first, I took it as a compliment, but later I realised that was a euphemism for being easy. And I was only easy because I thought I did not deserve and couldn't get a good man.
But Sharon has managed to turn over a new leaf. She is single now. At first, it was lonely, she says, but it has given her time to focus on other important areas of her life. 'I'm spending more time with friends and pursuing my hobbies until I meet a man who will treat me right.'

 
Are you stuck in a dead-end relationship because you feel no one better will love you? Perhaps it's time to first love and accept yourself as you are – flaws and all – and the right people will come in time. Need help with that? Head to our forum.