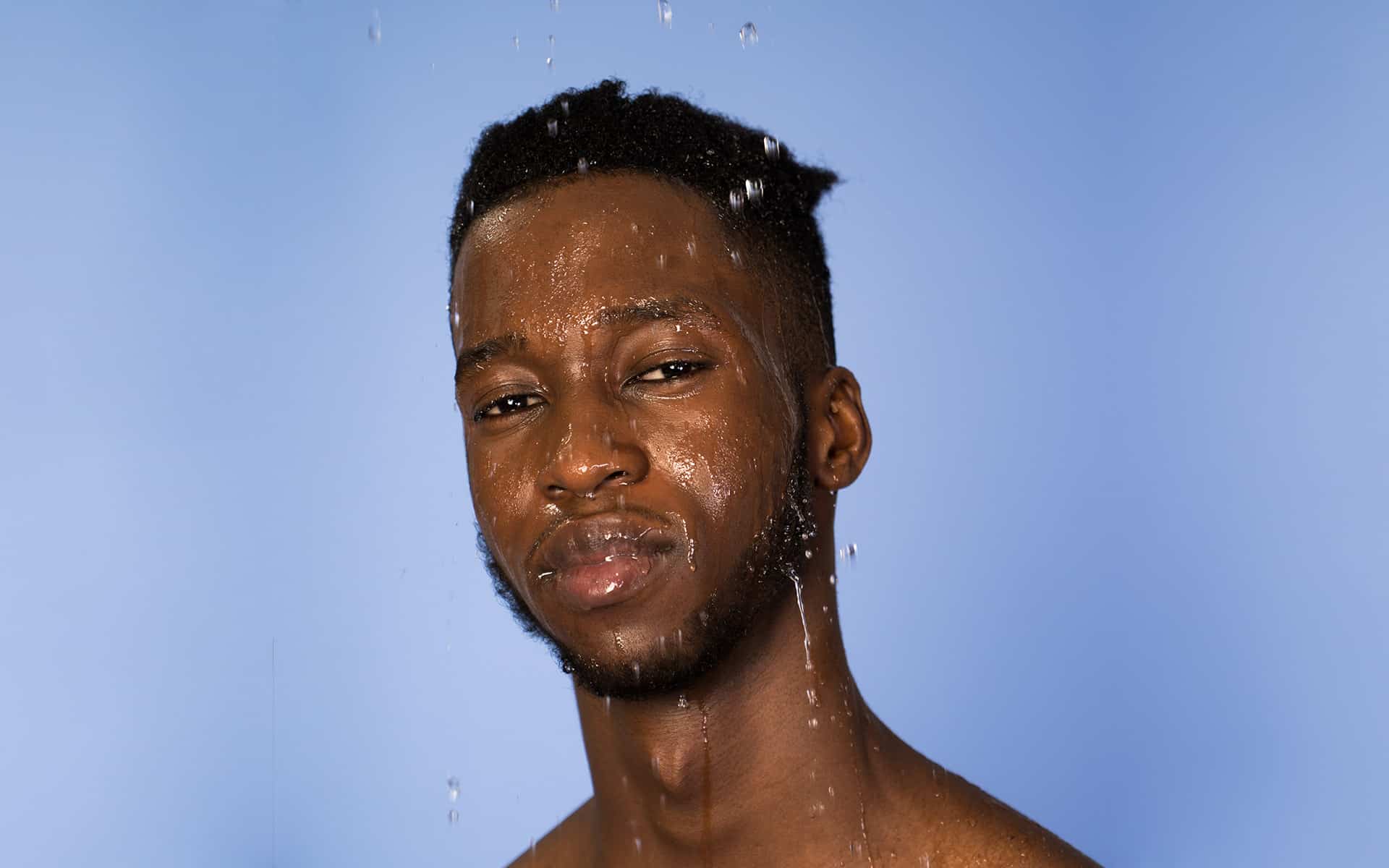 5 hygiene tips for men
When you kiss or have sex, it's nice if you're clean and smell fresh. Brush your teeth, shower regularly, and wear clean clothes.
The fact that you are male does not mean that you run around smelling like yesterday's sweat. Men and boys should maintain high hygiene standards too.
Did you know that we all produce unique natural scents? If you've had several partners, you may have noticed that they will have a unique natural smell; some good, some not so good.
Everyone has a natural scent. This is really important in love and sex. You often find someone more attractive because you like the way they smell. So you don't have to cover up your natural, clean body odour. Your partner will like it!
Here are 5 hygiene tips for men:
1. Shower at least once a day!
As a man, keeping yourself clean is recommended since you sweat, especially under your arms. During puberty, you sweat even more. It's perfectly normal – just wash every day and wear clean clothes. If you like, you can also use deodorant. Take a shower or bath at least once a day to keep yourself clean. Be sure to brush your teeth as well.
2. Do not wear unwashed underwear or socks
Guys, can we normalize wearing undergarments and socks only once before washing? We smell yesterday's sweat regardless of how good your perfume is! It is, thus, important as this prevents various infections from attacking your body. If possible, use a good detergent to wash your clothes and undergarments in order to wear fresh ones with fragrance daily.
3. Use the right hygiene products
Many men do not have a skincare routine and those who do may not be consistent. During puberty, changing hormone levels might make your skin oilier and cause spots or acne, especially during puberty. If you get spots, use a skin cleanser to make your skin less greasy.
Do not use ordinary soap – it can dry your skin out. And then your skin produces even more oil, causing more spots.
4. Don't forget your penis
You should wash your penis every day, whether you're circumcised or uncircumcised.
If you're uncircumcised, gently pull back your foreskin and use warm water to clean the head of your penis. You can use soap on the shaft of your penis, but it's probably not a good idea to use soap to clean under your foreskin. It can upset the natural balance of bacteria and actually make you more likely to get fungal infections. If you do choose to wash the head of your penis with soap, use a gentle one without strong perfumes.

It is important to wash away smegma. This is a white or yellowish sticky substance made up of skin oil and shed skin cells. It's perfectly natural, but it can build up under your foreskin and smell, irritate, and cause infection. See the picture below: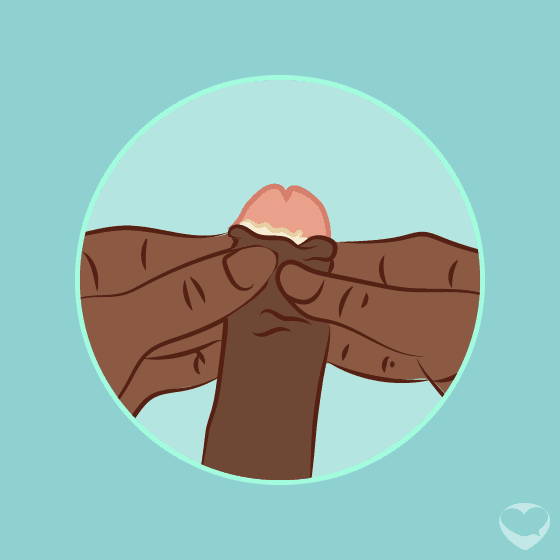 5. Wash your towel and sheets regularly
Guys, the fact that you use your towel after you shower doesn't mean that your towel does not get dirty. Your sheets also need to be cleaned often. It's just as important to wash your sheets and towels as it is to wash your clothes.