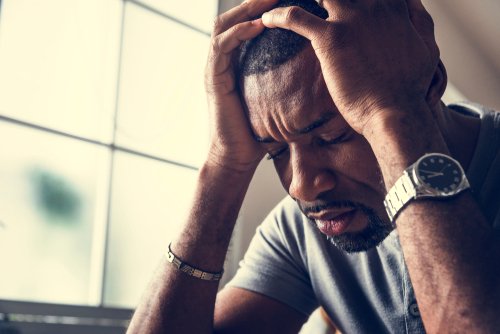 Help! my erection lasts over 4 hours!
Deno sometimes gets erections that last over 4 hours! The erections are painful and the pain keeps getting worse. Is this normal?
Men generally want to last longer in bed but what if you last too long? Before you say that longer is better, we are talking about an erection that lasts for several hours, often for over 4 hours! 4 whole hours!
Deno is likely suffering from Priapism.
So, what is Priapism?
Priapism is a condition that causes the penis to stay erect for a long period of time. In some cases, the erections are painful and can occur randomly even without sexual arousal.
For a normal erection to occur, there must be proper blood flow to the penis. This means that the arteries in the pelvis and penis allow blood to flow to the penis while the valves open to release the blood allowing blood to flow out of the penis. This allows the penis to return to its normal size and shape.
If you have Priapism, blood flow in and out of the penis will not be normal. There are two types of Priapism:
Low-flow Priapism: This type occurs when blood is trapped in the erection chambers thus cannot leave the penis. It can affect men who are healthy or those with underlying conditions such as sickle-cell disease, leukemia, and malaria. This is the most common type of Priapism and requires immediate medical attention. It is painful and the pain gets worse with time.
High-flow Priapism: This type occurs when the artery or the area between the anus and scrotum (also known as perineum) is injured. This injury prevents normal circulation of blood in the penis. This type is rare and often not painful.
What causes Priapism?
Common causes of this condition are:
Diseases such as Sickle cell anemia, Syphilis, cancers involving the penis
Certain medications – This could be due to the use or misuse of certain medications. Good examples are drugs used to treat mental health conditions such as depression.
Spider bites specifically by the Black Widow spiders
Carbon Monoxide poisoning
Alcohol and drug use – Alcohol, Marijuana, and cocaine are the main culprits
Injury or trauma to the spinal cord, perineum, pelvis, or to the genital area
When to see a doctor
Well, if your erection lasts way longer than normal with or without sexual stimulation, you should see a doctor. Never attempt to treat a prolonged erection at home. The doctor should recommend treatments that will make the erection go away and at the same time ensure that you can still get an erection.
Priapism is treatable but the best results are achieved if you seek medical attention sooner. Note that the longer you wait before seeking medical attention, the higher the risk of getting erectile dysfunction.