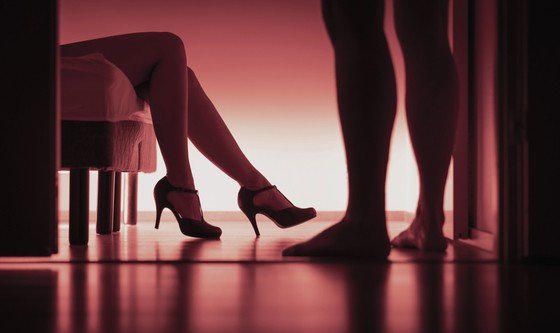 Why do men pay for sex?
If we want safety and dignity for sex workers, then we must also pay attention to the men who visit them. 
I was 17 when the teachers in our high school decided to have an emergency talk with our class. It had surfaced that some of our classmates had begun a culture of visiting brothels every day after school.
The teachers' intentions came from the right place, but the talk was quickly watered down to just another verbal beat down.
It became more about our grades than it was about trying to understand these young boys. Most of us left the session with nothing more than shame, whether you had been to the brothels or not. The real tragedy for me was that by the time we were having this talk, the culture had been around for two years without the teachers' knowledge.
It would continue until our last day of school, only this time, the teachers were well aware of what was going on.
As a young boy, you learn very early in your life that sex is something the society around you wants to keep a secret. It is fair game if you can keep it in the dark. The problem with making sex a taboo is that children who would benefit from sex education have no one to turn to when they need it most. 
If you truly want to understand the men who pay for sex, you first have to understand how our society's sex-negative culture promotes it. We love sex until someone else is having it; then, it's dirty. Then the men who pay for it disgust us. We put them all in the same box and yet different men are looking for different things in a sex worker.
Some of us are there because we genuinely enjoy sex. We'll pay a fair price for it and not cause the girls any trouble – that is, if we're talking traditional sex work. Even though we see their working conditions. Even though we see the scars on their bodies. Even though we notice if they are numb to the touch. We lack the courage to speak up for them and so console ourselves that no one wants to hear it anyway. It was never about the girls, it was only about us.
Some of us are there because paying for sex is a great diversion from our other addictions. Sometimes it's an even better high. We need something to distract us from ourselves. Alcohol will numb the shame eventually and so we don't have to think about what we've done. No one will ever know.
Some of us don't even pay for the sex. We beat and steal from the sex workers as a form of revenge for the pain caused by the women in our lives. We are turned on by the idea that sex workers are objects to which we can do anything we want. After all, whom will they run to in a society that wants them to stay in the dark?
Some of us were never taught how to form deep, meaningful bonds with other humans. When we need sex, it is just easier to pay for it. Therapy is what we need, but it is also exactly what we are avoiding. The women in our lives will suffer because sex, to us, will always be for our pleasure and never for theirs. 
Then there are those of us who are so lonely that we will pay you to pretend to be in love with us. Just for tonight. Sex workers are the closest thing we will ever have to someone who cares. Even though they may not, really; the illusion is better than nothing.
The secrecy around sex is what eventually consumes, enables and even protects the worst of us. The only victims, however, are the sex workers. If we want safety and dignity for sex workers, then we must also pay attention to the men who visit them. These men are, after all, at the heart of the problem.
Why do you think men pay for sex workers?