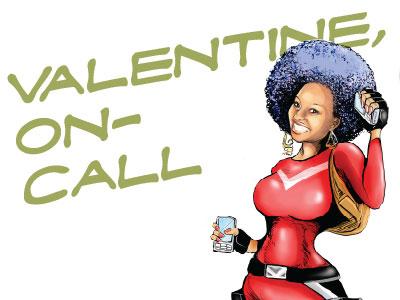 Does masturbation cause infertility?
I enjoy masturbation, but I'm afraid I won't be able to father a child if I keep it up. Is this a real risk? 'MYTH!', cries Valentine.
No difference between masturbation and sex
Masturbation is the manual manipulation of your genitals until you achieve an orgasm. You can do it yourself or a partner can do it for you. The mechanics that lead to the orgasm are different from intercourse, but the orgasm happens in the exact same way as with intercourse: you ejaculate.

Your body makes sperm consistently and throughout your life, which is why men can continue to conceive children well into old age.
Constant sperm production
Sperm cells are made in your testes (balls) and then moved up into your pelvis and into the seminal vesicles where they are stored and mixed with seminal fluid. The seminal fluid has sugar and provides a nice alkaline environment for the sperm to live in as they swim through a woman's acidic reproductive system to the egg which one of them will fertilise.
Most men produce about 12 billion sperm per month and about 300 million of these are ejaculated in each load. Easy arithmetic shows you would have to be very dedicated to ejaculate all the sperm that you produce.
What you do not ejaculate is broken down by your body and the components are used to make new sperm.
Masturbation myths
Society has used all manner of lies to dissuade us from masturbating – from 'You will go blind' to 'You will grow hair in your palms'.
I believe that the only people who do not masturbate are those with short arms. Masturbation will not prevent you from becoming a father.
However, when you are trying to conceive, you might want to abstain from it just to make sure you ejaculate as many sperm cells as possible into your partner.
If you have sex multiple times per day for a few days, you will notice that your load is a lot lighter by the second and third day. This indicates that your supply is running low – but worry not, your body will always make more!


What other myths about masturbation have you heard? Leave a comment below or join the discussion on Facebook, where you can find us at Love Matters Naija and Kenya.