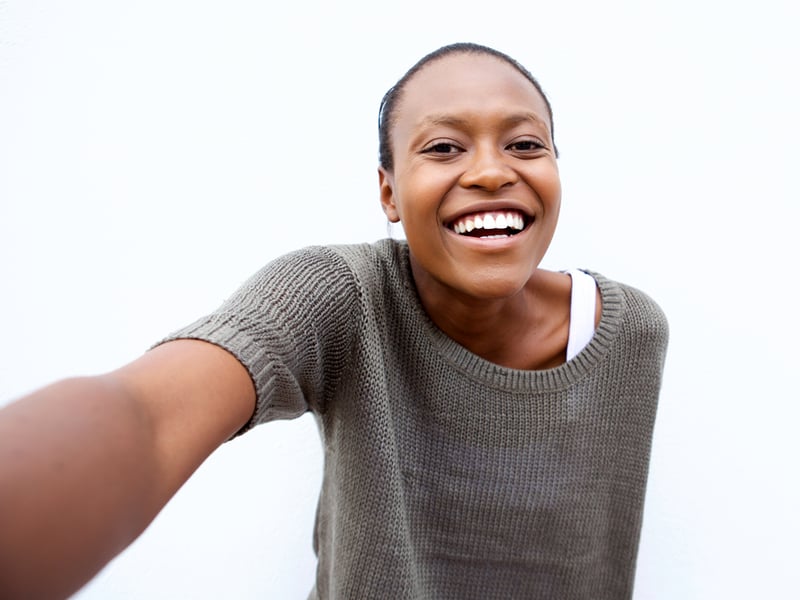 Can selfies make you look sexy?
Do you like posting selfies? Do they make you look or feel better? We spoke to five young people to understand what's so hot about selfies…
'Hashtag generation'
Faith (28), software developer
If a tree falls in a forest but no one takes a picture of it, does it still make noise? For the hashtag generation, social gatherings or a night of celebration isn't complete without a selfie to prove it. I've heard that, studies have shown selfies make people feel better about themselves; it helps them to improve their sense of body image.
With posting selfies, people are more likely to believe that they capture their best angle. According to me, young women are most affected by the culture of selfies. They like to believe that they look best in selfies. Those who do not post selfies may be equally self-obsessed but too insecure of what others might think.
'Prying for attention'
Winnie (27), photographer
Selfies make me feel good but I typically delete them or keep them to myself. I don't share them online because on some level, it feels like you are prying for attention. Almost like a 12-year-old pretending to walk the ramp in her room.
I prefer doing it occasionally when it is a silly or a funny picture. I rarely click them in public because I also feel awkward to stare into my phone camera around people. If I am with a group of friends, it is acceptable and I do not mind featuring in the frame.
'Horribly ashamed'
Kelvin (28), banker
I am horribly ashamed to put up my selfies. I know that a lot of my male friends also post them but I don't. However, I do click selfies whenever I am alone or want to make sure that I am looking presentable.
I'm not a good-looking man. Looking at my friends and colleagues who constantly upload such pictures, I am tempted to believe that if I was better looking I'd think differently.
'Fond memories'
Nicki (29), vet
Very rarely do selfies make me feel pretty. At other times, they make me feel ugly as hell. I click a lot of selfies throughout the day and then delete all traces of the ugly ones. For me, top camera angles work best as I look less chubby.
I take a lot of selfies with my friends. That's more to cherish the time we spend together. I rarely share them on social media, unless of course, it is a group selfie shot. I think those are called us-ies. I also love taking selfies with street animals and pets.
'Awkward poser's selfie'
Esther (23), human rights activist
I love taking selfies as it's the only sort of photography I'm comfortable with. I get very self-conscious when people try to shove a camera in my face. I've been told that I'm an awkward poser.
I don't upload the pictures on Instagram or Facebook because the women there are gorgeous. I instantly start comparing myself with others and I don't feel good about it. I think people who regularly post selfies just try to prove that they look better than others. I can't compete with that. Selfie shots are usually restricted to my Whatsapp profile only.
All names have been changed on request.
What's your reason to upload a selfie? Write a comment below or join us on Facebook. If you have any questions, please visit our discussion forum Let's Talk.