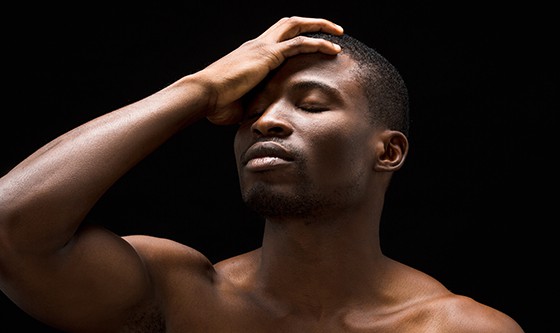 I could masturbate anytime, anywhere!
Tarun was addicted to masturbation despite a great sex life. He would even do it in public spaces. Find out how he took control over his urges.
Tarun is 25-year-old animator.
Self-love
I started masturbating at the age of 15 and would do it five or even six times a day.
Anything remotely sexual would turn me on. A glimpse of cleavage, a girl in tight figure-hugging outfit or even the memory of an enticing picture would get me all hot and erect and I'd have to 'relieve' myself.
Time passed, but my desire to masturbate often, didn't.
When I finished college, I met Laila and I knew she was the one for me and by any standards our sex life was rocking!
But, I would still masturbate two or three times a day. Even an hour or two after we'd make love, there I was 'pleasing' myself yet again.
And my urges didn't stop at home.
At work, friends' homes, restaurants, bars – you name it and I'd probably masturbated there.
There were times when I didn't feel right but I'd readily dismiss the thought. I thought after all 'self-love' is always good!
Caught red-handed
One night Laila woke up to find me masturbating on the couch. Disturbed by what she saw she just went back to the bedroom. I stopped, washed up and went to her side of the bed. 'Is the sex not good enough?' she asked. 'Of course it is! I love it. But I have these uncontrollable urges and I just need to masturbate,' I said.
And just like that, I told her everything. From how many times to where all I masturbate to how easily I get turned on. 'We all have urges but it can be tricky if we act on them all the time,' she said. I asked myself, 'Was this just a habit that I couldn't get rid of? I wasn't unhappy with our sex life or stressed about anything so was this some added thrill?'
Honestly even until today I can't pinpoint it to any one specific thing. When I was aroused I had to masturbate. For me it really boiled down to that.
Understanding partner
Laila did right by pointing out that masturbating so often and particularly in public spaces could potentially be embarrassing and troublesome. What if I got caught with my pants down, literally? Plus I could sense she was hurt. I'd probably feel the same way if the tables were turned.
Laila said, 'Tarun, don't push to stop your urges if you don't want to. It's the worst thing you could do to yourself.' It finally dawned on me that I had the most understanding and supportive girl in the world. My dirty secret was out and I wanted to make a change.
Small steps
I took small steps like distracting myself when I felt an erection coming. I'd think about something else, get engrossed in work or listen to my favourite music. I'd find other activities that gave me pleasure like playing video games or going for a jog and if nothing worked then I'd masturbate.
Initially, it was tough to control the need to masturbate willy-nilly, but soon I was just doing it at home, maybe few times a week. I am more focused at work and my sex life with Laila went on to a whole new level of excitement and understanding. I couldn't be happier.
 
Do you think you masturbate too much? How do you feel about it? Tell us your experience­ – leave a comment below or on our Facebook page. For any questions, head to our discussion board.