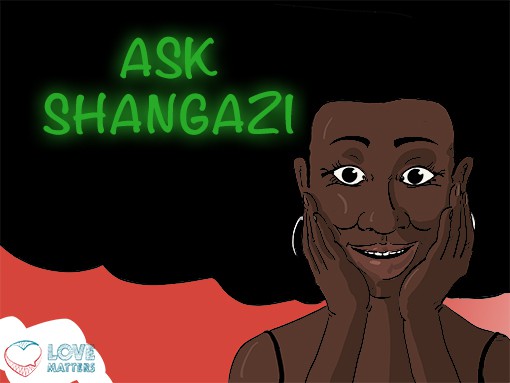 I am addicted to porn and masturbation
'I think of sex all the time and watch a lot of porn. I don't have a gf but I masturbate at least four times a day. Is something wrong with me?'
This is a very critical situation. If you ask me, it's a mystery. One can't tell what is causing what. Let's talk.
Chicken or egg?
So you think about sex all day. Obviously! That's because you watch porn all day. It makes you think about sex all day. If you think about it all the time, you are going to do something about it, right? Now you know why you masturbate 'at least' four times a day?
Am I making sense? You see, the cycle has to stop somewhere. It's a chicken and egg situation. We have to understand what makes you do what you do?
Girlfriends are not sex toys
Are you saying that you would not masturbate? Why? Are girlfriends sex toys? Eveready batteries to help you match your sexual potential? Unfortunately, many men like to think that once they have a gf, their need and desire for masturbation will be reduced.
Girlfriends are human beings – like you and me with feelings and expectations. They are not some anti-masturbation patch or pill.
All in a day's work
Tell me, what other things than porn keeps you busy? Do you play any sport, go to a gym, hang out with pals? Do you pursue any hobby or interests? If the answer is no, you may want to seriously consider picking up one.
It will help you build your social skills. You will even have fun alongside.
The biggest benefits will be meeting new people, spending your energy in productive tasks and getting healthy.
That will also leave you with very little time for porn and masturbation. Perhaps it's too early to think that you have an addiction. Let's try these simple tricks and see what results we get. If you fail to feel better after trying enough, we can consider speaking to a counsellor or a support group.
Get busy, get going
We are all social beings. We have to meet and greet people. We have to interact with them, like or dislike them and they have a right to like or dislike us too. I am talking about real human beings here.
So get out there and go meet people. Get out of your bed, chair and room. Turn off your computer. Get into a nice set of clothes. Get busy with other stuff. Get busy with other people. See how they spend their time.
Eventually, when the young lads around you will talk about porn, which BTW they all do at some point or the other, you can secretly smile and say, 'Been there, done that.'
Are you also addicted to porn or masturbation? Share your story in a comment or join us on Facebook. If you have any questions, please visit our discussion forum.