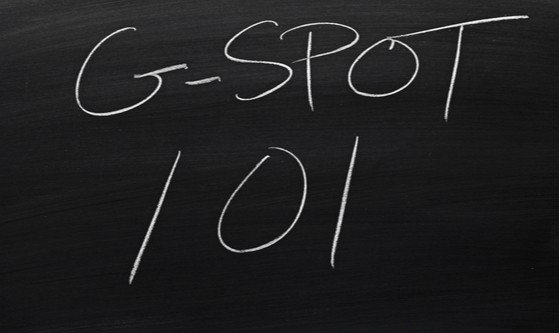 What do you know about the G-spot?
Forget trying to find the G-spot…what IS the G-spot in the first place?
Let's start with some science.
The Gräfenberg spot (more commonly known as the G-spot) is a possible area of increased erotic sensitivity on or deep within the front wall of the vagina.
The G-spot has been controversially discussed since the 1940s – does it exist? Where is it? What does it look like? Testimonials exist in terms of its location and how it provides a different sexual experience. The G-spot accounts for female ejaculation (from the urethra) in some women and must not be confused with larger amounts of expelled fluid called "squirting or gushing". This is a different phenomenon.
Where is it? 
The G-spot is located at the anterior (near the front) wall of the vagina; about 1 to 2 inches (3-5cm) from the vaginal entrance. Therefore, as a woman, lying on your back, the G-spot can be found near the 12 o'clock position. The G-spot when stimulated is sensitive, so go easy when you find it. Continued stimulation is sexually arousing and can trigger an orgasm that is different from an orgasm caused by stimulation of the clitoris.
What if I can't find it?
Not to worry. It is never too late to discover parts of your body. For this exercise take some time out, find a private and comfortable location and try and find it. I encourage my clients to be open to explore their own bodies – for example; exploring your body in front of a mirror to see what your vagina actually looks like, seeing your own facial expressions, knowing what kind of pressure feels good or comfortable and also being able to see what your body looks and feels like.  Not only is this empowering, it sets your mind at ease when your partner is exploring and seeing your body, as you already know what they're going to find!
Read also: G-spot: top 5 facts
What exactly am I looking for? What does the G-spot feel like?
The G-spot feels like the roof of your mouth – slightly ridged with smooth bits in between.
What's the best way to give your partner pleasure using their G-spot?
There are some sexual positions that women have found it easier to experience G-spot stimulation while engaging in sex with someone who has a penis; for example, missionary position, or being on top. If you haven't tried it yet, give it a go. Alternatively, your partner may insert a finger or two into your vagina.
This is also a great form of foreplay. You may feel like you need to urinate during this experience. This is because the bladder is very close to where the G-spot is located. Empty your bladder before sex so that you can be relaxed during this period of exploration.
You can also place a towel on the bed so that your mind will not be focusing on wetting the bed or having to change the sheets. It is very important that you are present and in the moment – so try and not focus on the washing, your shopping list, your to-do list, work or anything else that needs to be done; you can get to all that! later.
By the way… 
The important thing to know here is that not all women actually report knowing where their G spot is. If you are not able to find your G-spot or experience an orgasm via the G-spot, this is not a sexual dysfunction. Did you know that there are doctors who inject 'G-shots' (Collagen) into the G-spot, as this allows for easier stimulation and access? Now you know! But please remember that you can still enjoy a fulfilling sexual experience without G-spot stimulation; so be safe and enjoy!
Do you know where your G-spot is?