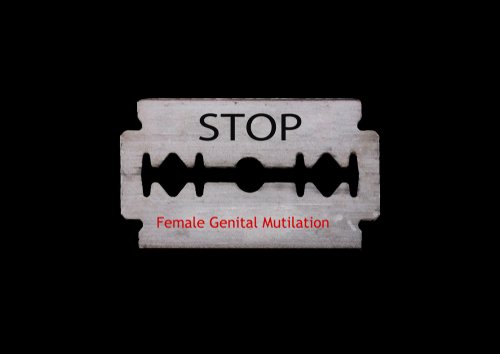 What are the mental health effects of FGM?
Many women and girls who've undergone FGM often show disturbing signs of physiological trauma. The trauma can range from mood disorders, post-traumatic stress, depression, somatization to anxiety.
The cut has both short-term and long-term effects.
In their own words:
Janet relives her experience after having undergone the cut 17 years ago. She was aged 6. It came out as a shock when she realized that her condition was a harmful cutting rather than what all the women are. While giving birth, she noticed how a female health care provider, who was attending to her, reacted with disgust to see how she looked like. The doctor called in colleagues and many people looked at her genitals with shock.
'The reactions on all peoples' faces made me more traumatized than the actual cutting," Janet said.
This would stir feelings of stigma and shame even long after this incident. As a consequence, Janet has never felt at ease discussing her FGM with any doctor. Janet's experience has led her to decide never to subject her three girls to FGM.
'This is worse than a death sentence,' said Janet after recounting the trauma and pain she had to endure when she was being cut.
Janet adds that the sexual dysfunction caused by FGM has put stress in her marriage too. She has spent most of her life afraid that her partners will know she underwent the cut.
Trauma associated with FGM primarily stems from both having to narrate the experience to others as well as the cut itself. If a doctor reacts with disgust or shock at discovering a woman has undergone FGM, the woman can feel stressed, embarrassed, and afraid. Other mental health effects are isolation, frustration, confusion, and anger.
Naiserian, an FGM survivor, is a mother of three and has been married for 12 years now. She recounts feeling isolated and missing important experiences, especially in intimate relationships. She never allowed anyone to give her oral sex.
This comes out any time her friends share their own adventurous intimate experiences. On many occasions, she has found herself feeling a sense of resignation because there is nothing much that can be done to improve or undo the situation. In a worrying confession, Naiserian feels a lot of anger and emotional outbursts towards her family members who insisted that she must undergo the cut.
'I feel so much bitterness against my parents,' Said Naiserian, recalling her disturbing experience of being cut at the age of 10 and again at age 19.
Now a young mother, Naiserian says that she first got subjected to FGM on her wedding night and later when she gave birth as the culture dictated.
Mueni completely lost trust in her grandmother for making her undergo the cut without the permission of her parents. She has just gone to visit her grandmother during school holidays and that's when she was convinced to undergo FGM at the tender age of 9. She does not trust any adults with her 6-year old daughter.
FGM does not have any physical or mental health benefits, in any case, it can affect a woman's wellbeing for the rest of her life. Women and girls don't need to be subjected to practices that bear negative effects on them for the rest of their lives.