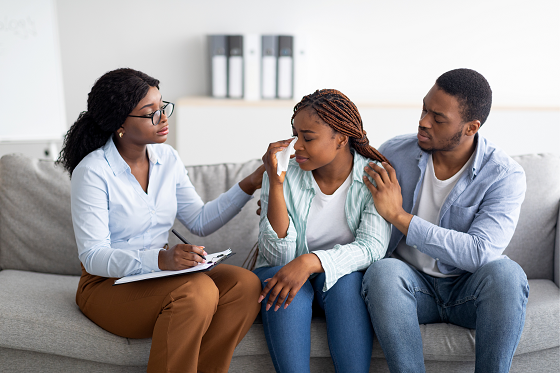 Why you need a trusted adult in life
We all need someone to learn on … remember that song? It really speaks to us. We all need someone we can trust in our lives.
I started menstruating when I was 12 years old. I did not have the privilege of accessing all the information I needed about menstruation from my parents.
I'm the firstborn and I learn​t more about puberty from friends and not home. At times, I would figure out things on my own. 
My menstruation was an experience that got stuck in my mind to date. It was a chilly morning and I was in class. The bell rang, I stood from my sit prepared to move out. My deskmate Ondieki pointed out that my dress was wet. At first, I thought I had peed on myself. I started to cry. 
Related: 6 first period stories you'll relate to
My puberty journey started on a teary note. Yours does not have to be the same. 
Biologically, the average age for girls to begin puberty is 8-10, while for boys is 9-11. However, it's different for everyone, so don't worry if you reach puberty before or after the age range mentioned here. In addition to physical changes, there will also be emotional changes and can be as follows:
Unexplained mood swings
Aggression/Anger
Overexcited,
Having troubles socializing
Romantic feelings
As a result, it is important for teenagers to have trusted adults in their lives who can help them work through the challenges of growing up and managing the changes that come with it. Having these conversations can be difficult but it is important to be open and honest, even if it's a little awkward.
If you are going through puberty, understand that a trusted adult has gone through what you are going through so they can help you go through puberty successfully. 
Every solution to a problem is found when you start talking about it. Start the conversation as soon as you start noticing the changes.  You can write them down as well and go through them with your trusted adult. All the very best.
Do you have a trusted adult in your life?