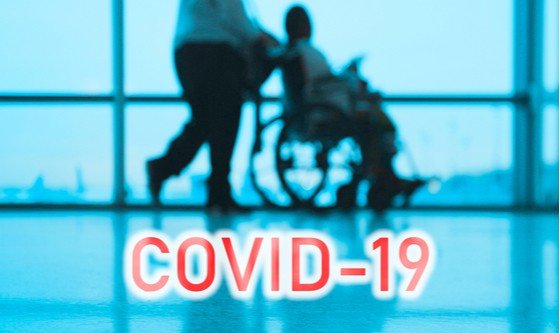 Coronavirus and the disabled community
Coronavirus is pretty hard for all of us, but in some communities, like the disabled community, it definitely hits harder.
It is well documented that people with disabilities are among the most vulnerable in crisis situations. The COVID- 19 pandemic is terrifying for many of us, but as a person living with a disability, I have more reason to worry the most.
Having a disability means that your daily life is often a series of struggles. The challenges that we face are now that much greater. While simply having a disability probably doesn't by itself put someone at higher risk from coronavirus, many disabled people do have specific disabilities or chronic conditions that make the illness more dangerous for us. Most of us have an even more urgent need to avoid infections, but we often have fewer physical, emotional, or financial resources to do so.
Expert advice on preparing for an outbreak makes logical sense and should be followed as much as possible. But many disabled and chronically ill people's past experiences with obtaining responsive, flexible assistance make us doubt that we will be able to follow all recommended advice successfully. For many disabled people, even some of the simplest steps are harder to do, like washing hands – some of us can't reach a sink reliably, or operate a soap dispenser by ourselves.
For one thing, containment measures such as social distancing may be impossible because some disabled people can't isolate themselves as thoroughly as other people. This because they need regular, hands-on help from other people to do everyday self-care tasks.
Disabled people tend to be creative when solving daily hurdles – even then, cleaning our homes or washing our hands frequently can be extra difficult, due to physical impairments, environmental barriers, or interrupted services. Some require support with daily living activities like, dressing; bathing, and meal preparation and are likely to depend on one or several caregivers who move in and out of their homes every day. Limiting the disabled from their loved one leaves them unprotected from any form of abuse or neglect.
We've already seen reports around the world that older people and those with a disability have been de-prioritized in health services. Some professional organizations are going as far as setting up guidelines stating that health resources should be prioritised for those with the highest chance of 'therapeutic recovery'. We understand that persons with disabilities generally have more health care needs than others, and tough choices have to be made when push comes to shove. But we are not okay with being deemed less worthy of medical care, simply because we are disabled or chronically ill.
COVID-19 spreads rapidly and is dangerous to people living in close proximity to each other, often in segregated and overcrowded residential settings. It is critical that organizations supporting persons living with disabilities are consulted and involved in mapping out strategies for COVID-19. Information from national health authorities must be made to the public in plain language, and sign language, to prevent and contain the disease. During this pandemic, it is very important that the government removes the barriers that are faced in accessing health services and hygiene products.
If you have a question about your health or how your health condition is managed, consider talking to your health care provider. Persons with disabilities may send a text message to 21094, which mostly deals with abuse, but is also offering its services to answer any concerns about the coronavirus. You can also follow COVID-19 and DISABILITY – @covid19PWDske on Twitter – to catch updates and be a part of the pandemic conversation.
Do you feel like the government is doing enough for the disabled community?