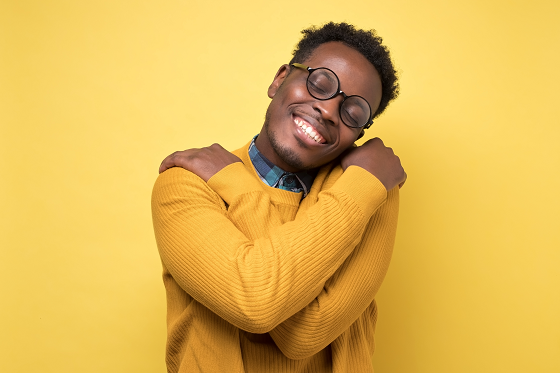 Are you practicing self-care?
Being an adult is hard… some people say that becoming an adult was a big trap.
The world can be a stressful place. In our everyday lives, we have to live with pressure from school, work, or even friends and family.
It's common and totally normal to feel like we're being pulled in a million different directions and over time, the stresses of everyday life begin to wear on us.
Sooner or later, this can have a negative effect on our lives. We can see our productivity at work dropping, our romantic relationships fail, maybe our friends or family feel we're becoming more distant. Or perhaps we start feeling fatigued and sick.
The good news is that there is a solution, it's called self-care. 
What is self-care
Self-care is care provided to you by you.
It's about identifying your own needs and taking deliberate steps to meet them. It is taking the time to do some of the activities that nurture you. Self-care is about taking proper care of yourself and treating yourself as kindly as you treat others.
Self-care is about being a champion for your own mental and emotional well-being.
Extending grace to yourself too. Be easy on yourself. Congratulations yourself on small and big wins. Know that failure is not final, you can try again.
Consider self-care as a car. As much as a car was designed to take us from point A to point B, it can only do that or do it better when it is well serviced and refueled.
Take refueling to be the small things you do daily for yourself to keep up. Take minor service as that once in a while treat to yourself and major service as that me-time where only you matter for days.
How to practice self-care
Here are some of the ways you can achieve self-care.
Learn to say no. There are many opportunities that come to us. But sometimes it is good to say NO when we feel overwhelmed. No is a complete sentence and does not need an explanation!
Maybe attend that pajama night with girls in your circle, or maybe go for around a football with the guys.
Love yourself by doing the things you love to do and those that make you happy
Treat yourself with something little. It can be your favorite shoes, candles, concert, clothes, or even food just to mention a few.
Eat healthily, get enough sleep, maintain a healthy body weight, and exercise regularly.
Limit social media. Taking a break from social media once in a while can be helpful.
Say out loud, self-care is not being selfish. Make self-care a priority: remember to put your well-being first. Now believe it and start doing something about it.
Be positive and always surround yourself with people who make you feel good about yourself.
If you are struggling, it is important to seek help. You can talk to a trusted adult, friend or counselor.
Remember when you do practice self-care in your day-to-day life, you build resilience to be better prepared to cope with life's challenges as you go.
How do you practice self-care? Talk to us in the comments section.