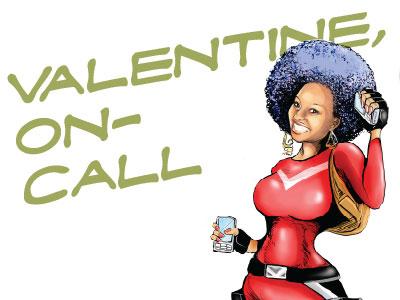 I can't stop masturbating
I think I may be a sex addict. My girl and I have sex but it's been two months – she is far away. My penis gets erect often and I end up masturbating.
Pole sana
I'd laugh if this wasn't such an embarrassing and difficult issue to deal with. Pole sana. Are you wearing baggy clothes and constantly dashing to the bathroom? How awful.

So what to do? Stop masturbating. You are 18 so reflexive erections are just par for the course. Reflexive erections occur when men are stimulated sexually, but also when emotionally aroused by anger, nervousness and other exciting stimuli. As you age, you will find that you are harder to arouse and you will need direct stimulation, not just fantasy.
Cut down on the masturbating
Most people report that the more they have sex, the more they want it because they walk around with a sexual charge and are therefore easy to arouse. This is why I am suggesting that you cut down on the masturbating. Constant masturbation means that you are thinking about sex all the time and easy to arouse. While some of your erections may be reflexive, I believe some are due to a high level of fantasy.
If you allow yourself to masturbate only two or three times a week, you will find that your focus will shift. You could also get busy with other activities so that you do not have so much time on your hands to use your hands. Try church group activities, a drama club, the choir or sports like running or football. You could also read.
Stop worrying too much
The point here is to get your mind off sex and calling yourself names like 'sex addict'. Trust me, you do not want to wish an illness like sex addiction on yourself. If all this fails, there are addiction specialists that can help.


Do you sometimes feel like a sex addict? Head to our discussion board for help.