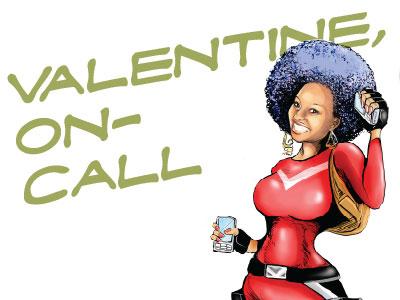 Eight rounds a night?!
When I am with my girlfriend, I want to go for eight rounds in a night but she is only willing to do three or four. So now I feel like leaving her. What should I do?
LOL!!! Are you kidding? Eight rounds? Seriously? What are you, half lion?

That your current girlfriend is willing to have sex three or four times a night is commendable. Does she have a job? Is she now bowlegged and an inch shorter?

Jokes aside though, you do have a high libido and it has the danger of running your life. This is called your youth, hence the joke: 'young, dumb and full of c*m!'
Quality over quantity
There is a reason young people are typically at the highest risk for sexually transmitted infections – with their high desire, few commitments, and a stamina-filled body addled with hormones.
Many people would say 'find a few lovers and spread yourself around, literally'. But I think, sticking to only intercourse is a very limited approach to sex. There is so much to try, especially when you focus on your partner's pleasure. So I say: try quality over quantity.

Have you tried oral sex? Or manual stimulation using your fingers? Have you found all of your partner's erogenous zones? Do you know exactly how to touch and/or kiss them? The back of her knees, her neck, her spine… What about her feet?
Most men who can perform intercourse well tend to under-rate foreplay in general because they think their penis is all they need.
But women are different: our bodies, and especially our minds, demand more attention. I think you will find a different type of pleasure in pleasing your partner.
Careful, deliberate lovers
Can you imagine how she feels each time you get an erection? It may seem like a chore – I can almost hear her groaning 'Ooooohhhh God, here we go…' as opposed to 'Oh God! Here we go!' You will find that she is more willing if you focus on her, even if it's only for two of the numberless rounds. Give her an opportunity to be enthused – not repulsed – by the sight and pressure of your erect penis.

I have yet to hear women raving about former lovers who went for eight rounds. But I am constantly seeing wistful eyes follow a former lover across a crowded restaurant. Careful, deliberate lovers… that's who women remember most. Those are the ones who we take loans for and give our car keys and the remote control to.
 
Ladies! What do you remember most of past lovers? Quantity or quality? Leave a comment below or join the discussion on Facebook where you can find us at Kenya and Naija.