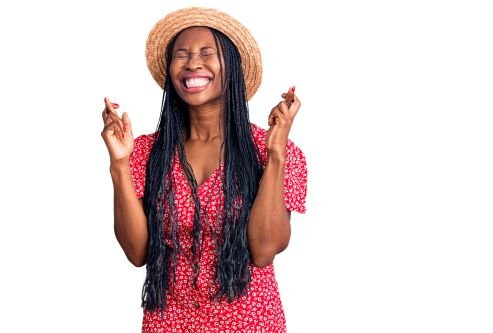 Can fingering cause an infection?
My boyfriend fingers me often and recently, I bled and it felt sore. Could it be that the fingering has caused this?
There are many different ways people have sexual encounters. Rubbing, blowjobs, oral, and fingering are some of these ways. Fingering is when people use their fingers and/or hands to stimulate and pleasure their partner's genitals.
While fingering is one of the low-risk sexual activities, you can still get an infection from fingering.
Fingering is a fun way of exploring the vagina or anus and is quite pleasurable to some people.  
The consequences
First, the scratches, tears, and pressure from fingering can cause irritation in the ever-delicate vagina or un-lubricated anus. Any aggressive fingering to this sensitive area can lead to tears and/or cuts.
Yet, if the soreness and itchiness have lasted a few weeks without going away, it could be that you have an infection. Infections can get worse if they are left untreated thus ensuring that you get that checked out.
You may also bleed lightly after being fingered. However, in some cases, STIs such as Chlamydia can lead to spotting between periods and it may give the false impression that the bleeding is from fingering. This is often in women who already have a sexually transmitted infection (STI) or an infection.
STIs like scabies and HPV can be found under the fingernails of infected people. This means that the STI can be passed to their partner. A partner fingering a vagina or anus can catch an STI if they touch their own genitals. STIs that spread through skin-to-skin such as genital herpes can also be transmitted through fingering.
Safety first
As we said, fingering is a low-risk sexual activity but that does not mean that no risk is involved at all.
To be safe, ask your partner to always wash his hands before fingering you. It is also important that their nails are short and not sharp to prevent cuts and tears. Long nails can easily cut the sensitive skin inside your vagina. If possible, your partner can also cover his hand with a condom or a disposable glove so that bacteria from their fingernails do not get into cuts or tears.
If you are not well-lubricated naturally, consider using water-based lubrication to reduce friction. If you experience vagina dryness, you can consider lubrication as well.
In most cases, the bleeding caused by fingering is temporary and will end in a matter of days. In most cases, the tears and cuts inside your vagina may not need medical attention. However, if the itchiness and soreness do not end in a few days, seek medical attention. The best thing to do is to also give the cuts and tears some time to heal before having any sexual activity.
If you do not feel comfortable while being fingered, you should always ask your partner to stop. Consent is key.
What is your experience with fingering?