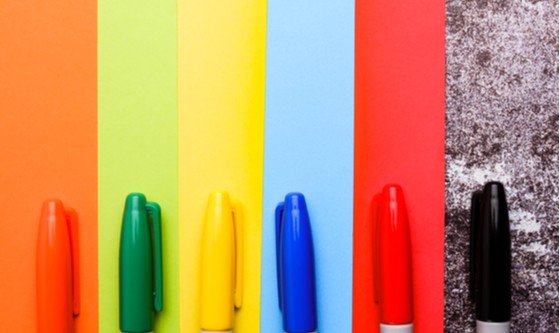 Our sex therapist talks penis size
Hanging low or swinging slow, short and fat or long and squat – what's size got to do with it?
Why would we think that penis size matters in the first place? 
Penis size may not matter as much you think or may believe. It is largely about perception. The way we feel about penis size is sometimes culturally and/or socially driven. Our interpersonal relationships with family and peers can also determine how we see penis size and the importance of having a large penis. Most importantly, if our view of sex is only penetrative, this can also drive us to believe that sexual performance (or the lack of it) has everything to do with how large the penis is.
Sex goes beyond being penetrative…
As sex goes beyond just being penetrative, how you feel about your penis holds more value than when you compare it to anyone else's – maybe in a shared changing room or shower room. The fact that your mind speaks to your body is an indication that how you feel about yourself is important and can determine how you will feel when you are with someone else.
There are also so many ways you can connect with your partner, so trying out different things like tantric sex, introducing toys, kissing, touching (there are more than 5 different types), different types of sex, incorporating more play in lovemaking; are just a few examples on how you can expand your sexual hemisphere and adventures!
So how big should a penis really be? 
Wylie and Eardley (2007) reported that many men fear that they are under-endowed – specifically that their penis is too small to arouse or physically satisfy their partners or that its small size will provoke ridicule from their peers. They further identified that erect penises are rarely seen, and it is very possible to develop erroneous ideas about the average or most desirable size of the penis – as it could have come from watching pornography, for example.
So, what is the average size of a penis? 
The average size of a penis when flaccid is 3.5 inches (8.8 cm) and when erect, 5.1 inches (12.9 cm). If you decide you would like to measure your penis, measuring it along the underside of the penis to the tip of the penis is the best way.
Do penis pumps work?
Penis pumps (or vacuum constriction systems) are normally used to treat erectile disorder. Erectile disorder can be treated with this non-drug solution. It is best to see a medical doctor, who would be able to recommend a medical-grade device rather than one bought on the internet or in a sex shop. Some medical research also suggests that prolonged use can be harmful; therefore, this needs to be used under a medical doctor's supervision.
What about Viagra?
Viagra is also used to treat erectile disorder. It is a drug solution that gained popularity in 1998 and should be prescribed by a medical doctor, even though you can get it over the counter in Kenya. Viagra does not have any direct effect on sexual desire, but it may do so indirectly by making a man more confident in his ability to perform (Levay, Levay & Baldwin, 2015).
Today, there are other drugs available such as Cialis, Levitra and Stendra; Cialis is currently the market leader as it is longer acting. These drugs have been found to have some undesirable side effects. If taken without medical supervision and used recreationally, one may lose their ability to perform satisfactorily without the drug (Harte & Meston, 2012).
What is the biggest sex organ?
The brain is the biggest sex organ and specific parts of the brain such as the Limbic system and the Amygdala are the keys to switch it on; so if we focus on this for a second; we can start to see that we are more than our genitals.
A couple of things to consider…
We are all made the way we are made. While penis size can make a difference in certain aspects of sensation when having penetrative sex, it is only one of the many kinds of sensations and stimulations that you can enjoy with your partner. Also, a large penis or a wet vagina may not create a solid relationship; so be kind to your partner, work on understanding them, love them, communicate and share with them; and always be safe.
Does size make a difference for you?