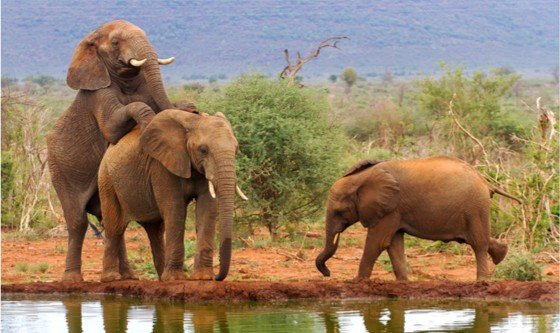 You had sex… where?
Do you want to switch up your sexy time routine? Some people do that by having sex in weird places. Get inspired by these stories.
Cars – the classis

Before he got a place on his own, my boyfriend and I would always be looking for private places to have sex. The easiest was his car. We would just go for a drive, find some sort of deserted area and then go at it. Ideally in the dark, so even if someone passes by, they can't see what you are doing. I have to say, comfortable is not what I would say to describe these encounters…

At the office

I had been flirting with a colleague for a while. At an office party, alcohol started flowing and one thing led to another. He worked in support, so he had access to all the keys in the building. He grabbed the keys and we snuck into an empty conference room. Thankfully, I had brought condoms, so we had hot and steamy sex on the conference table.
To this day, I still can't have meetings in this room without blushing.

Swimming pool

A few months after I met my current boyfriend, his family invited me on a trip to the coast where they owned a house on the beach. One afternoon, it was just the two of us in the compound and we started fooling around in the pool. One thing led to another and we were soon having sex in the pool – always keeping an eye on the gate, just in case his family would come back early. Let's say we just manage to make it in time.

At the cinema

Bae and I went to catch the latest flick, but it turned out to be really boring. So we started kissing. Things got steamy and our hands started exploring each other's bodies. He slipped his hands underneath my skirt and started fingering me. Oh my! It was such a thrill knowing lots of people were around us and I had to be quiet. I had to bite my lip to stop myself from moaning loudly! I came much quicker and harder than I usually do.
I can't wait for the next boring movie so I can reciprocate!

On a plane

I was on a night flight from Lagos to Nairobi and couldn't sleep. I was watching a movie that had some pretty sexy scenes in it and became aroused quickly. It was dark, I had the whole row to myself, and everyone was asleep. So I started touching myself. And before I knew it, I came! It clearly made me relax because I fell asleep immediately and didn't wake up until we landed.
Please note: whenever you have sex in unusual places, check the law beforehand, so you don't get into trouble.

What's the most unusual place you've ever had sex at? Tell us in the comments below.