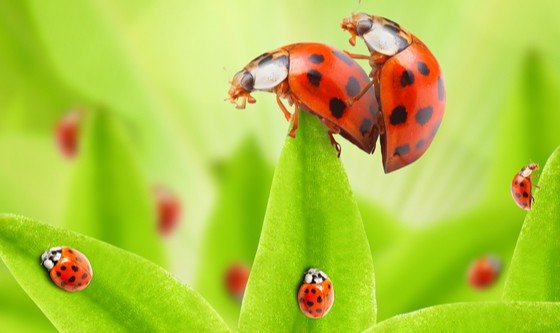 Our favourite sex positions!
69 – so much more than just a number – is a great oral sex technique. The cowgirl: style statement and sex position. The five most common sex positions, to make you sexually wise!
There are lots of other sex positions that you can try with your partner, with their consent. Important things to keep in mind before you go ahead and experiment in the bedroom is that your partner should be comfortable and you might need to be fit to try physically demanding sex positions; or get creative and invent your own, to fit your needs!
Missionary

This is the most common sex position. It allows both partners to see each other's face. The best thing about this position is that it allows full body contact with your partner since your bellies, arms, and legs are touching each other.

It's not all that easy to stimulate the clitoris though, so there needs to be an active effort to do so. It's not a favourable position for a woman's pleasure.

Cowgirl*

In this position, the woman can either face the man or face away from him. The latter is called reverse cowgirl*.

This position puts the woman in charge while the man can touch her body. Clitoral stimulation naturally happens in this position, though the man may also additionally rub the clitoris for more pleasure.

This position misses the direct skin to skin touch that positions like missionary and side-by-side provide.

Doggy style

This is the most common and physically least stressful sex position among all 'rear entry' positions. One partner simply kneels down and while the other stimulates from behind.

For men who may have a difficulty in maintaining an erection, vaginal penetration from the rear is great because it provides more stimulation for the penis head and keeps the excitement high. And it's perfect for clitoral stimulation with your hands.

It also becomes the go-to position for couples who practice or want to indulge in anal sex.

Side-by-side

In this position, the partners lie face-to face-on their sides at the time of penetration. This position is very suited for couples where the partners are of similar physical built. The couple can kiss each other while touching each others' body and genitals. Skin-to-skin contact that the doggy style misses, this position offers in plenty.

The partners can wrap their legs around each other.

When the partners lie behind each other, then it becomes spooning.

69

This position is great for people to simultaneously please each other during foreplay and also when they don't want to have penetrative sex.

In this position, one partner lies down while the other is on top so that one partner's genitals are near the other's mouth. And then you can lick, nibble, and suck as much as you want while enjoying your own pleasure.

This position can also be tried while lying side by side for better comfort.
*Note: Most of these positions, especially the cowgirl, assume that sex is penetration between a man and a woman. But of course, sex can be so much more than that! Try what's fun and what works for you, whoever you may share your bed with!

What's your favourite position? Leave a comment below or join the sexy discussions on our Facebook pages Love Matters Naija and Love Matters Africa.