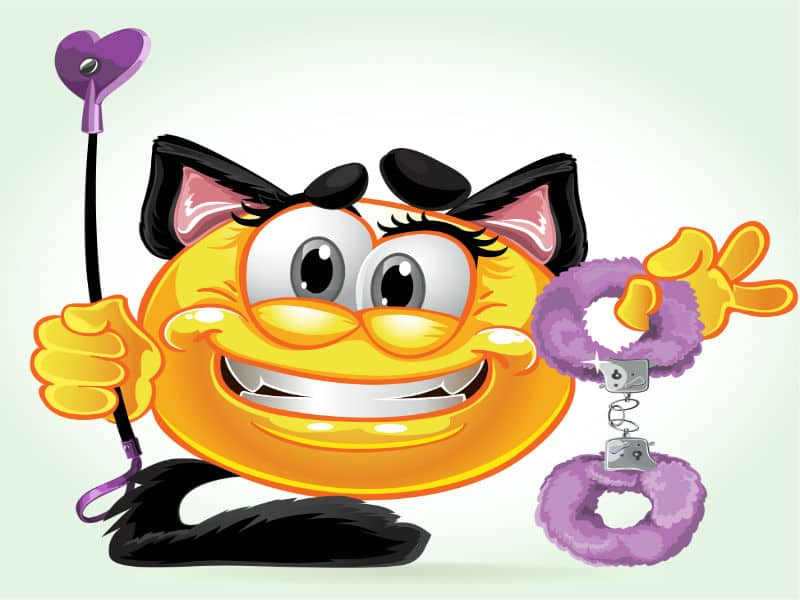 BDSM: do's and don'ts
Wanna try BDSM but don't know where to start? Love Matters has got you covered. Read on to learn more about how to keep this erotic pleasure safe and sexy.
Experiment

BDSM stands for bondage, discipline, dominance, submission, and sadomasochism. It has a large spectrum of activities in it. You can spank, tie people down, pierce, tie up, role-play, and a lot of other things. Acts of BDSM are often called a 'scene'. 
Part of the fun is to let go and do something that you would not always do while having sex, or to make things that happen in your fantasy happen in real life.
Don't be afraid to try something new, just make sure to communicate with your partner. Just because you agree to try something does NOT mean that you agree in advance to like it. If you don't like something, use a safe word you agreed on beforehand!

Have fun!

Yes, parts of BDSM are about pain or torture, but you are always doing it because there is a level of enjoyment. It doesn't matter whether you get your satisfaction from the physical sensation, dominating another person, or just because it is something different, as you enjoy what you are doing.

Communicate

Communication is at the heart of every relationship. You need to be able to talk openly and honestly with your partner to tell them what you like and don't like, what feels good, and when something doesn't feel right. You need to be able to trust your partner(s), and they need to listen to you so that you can negotiate the scene, or type of play, that you will engage in.

Have a safe word or gesture

Always agree to a word or sign that means 'stop'. You should come up with a word in advance that indicates that one of you is not having a good time or something feels wrong. Often, the more random the word, the better because it won't be missed.

For example, if you agree that your safe word is 'banana', there is no way for it to be misinterpreted during your kinky scene. If someone's going to be gagged or cannot speak, make sure that there is a gesture that means stop. For example, 'If I pound the ground three times, that means stop.'

Related: What's On Your Sex Bucket list?

Set boundaries

BDSM is there to explore and try new things in the bedroom. However, that does not mean that anything goes. Everyone has their limits of what is okay and what isn't Talk to your partner(s) about what you are okay with trying and what you don't want. This should happen each time you play, because things can change every day, depending on mood, experience, and the trust between the individuals.
Do anything you don't want to do

BDSM is about consent. You must always agree to what you do and what is being done to you. That means agreeing to the things that will happen and respecting the safe word or gesture in place. Don't let anyone tell you to do something you do not want to do. If you agree to experiment with something new but it doesn't feel okay use your safe word or gesture!

Think you know what your partner knows or wants

Everyone is different. We all enjoy different places to be touched, how rough we like things, how much we like something…

There is no way to know for sure what your partner(s) like.

Make sure to always communicate so that everyone is having a good time and enjoying what is happening. Many people sit down and talk about what they will and won't do during their BDSM scene beforehand to make sure they are on the same page.

Reject reality

Just because you are acting out a fantasy doesn't mean that you aren't in the real world. Use normal logic and safety precautions. Don't put candles near flammable things, make sure there is a first aid kit around in case something goes wrong, clean all of the toys and objects before and after use etc. Be cautious and aware of your surroundings, just as you would anywhere else.

Forget aftercare

Aftercare is one of the most important aspects of BDSM. After your scene is complete, it's time to touch base with each other. Cuddle, hug, caress, and talk about what you experienced. If one person has red marks, scrapes or cuts, you should tend to them. Pain can be pleasurable for some but your body still needs a little tender love and care. Take time with each other so that you both feel connected and the body can heal quickly.
 

Have you ever tried BDSM? How did it feel the first time you tried it? Leave your thoughts below or via Facebook.