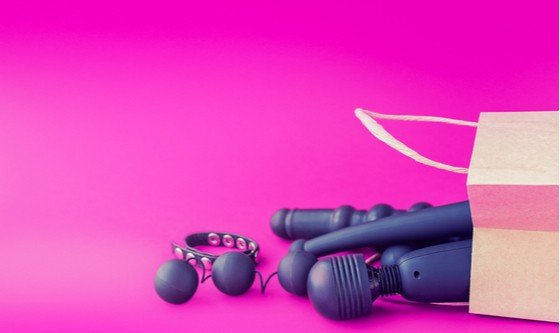 Are vibrators really illegal in Kenya?
​​​​​​​It's no secret that Kenya as a whole considers anything sex-related as taboo and offensive to the public eye. What about sex toys?
It's no secret that Kenya as a whole considers anything sex-related as taboo and offensive to the public eye. In regards to sex toys in particular, though, that mentality has faded over the years. Thank goodness, considering how self quarantining and Corona is going!
Vibrators are some of the more popular sex toys out there and yet, getting one in Kenya legally seems like quite an impossible task. Why? There is no Kenyan law that bans the sale or distribution of sex toys and yet, if you try to ship one in, the Kenya postal authority and the Kenya Revenue Authority (KRA) will prohibit and confiscate such a package.
Numerous online sex toy stores have popped up in recent years such as Pazuri Place, Raha Toys, G-spot Kenya and Doctor Crocodildo, to name a few, because of this predicament. Sales are at a constant high according to G-spot founder, Beverly Munga. Kenyans are not afraid of using other means to get their fix, so to speak.
The taboo around sex toys comes with the overall stigmatization around sex and sexual activity in a very conservative society. Pornography and other 'obscene acts' are highly scrutinized and monitored, making Kenyans feel shame for wanting to pleasure themselves and/or their partner.
Sex toys, vibrators in particular, work for both sexes to produce sexual stimulation and can be a way to spice up your sex life in your marriage, relationship or for self-pleasure. They are definitely nothing to be ashamed of. The Ministry of Devolution actually listed the sexual gadgets in their procurement plan back in 2015, which puzzled many Kenyans. They claimed they were needed for sex education in schools, which has never come to be.
Pornography and production of any obscene material is considered illegal under the Offences Against Morality act in the Penal code and is punishable to up to two years jail time inclusive of a fine. People like Peter Karanja i.e. Doctor Crocodildo found a loop hole in this long list of 'offences' noticing that it does not mention anything about the use and sale of sex toys or gadgets, making it technically legal to sell them with no repercussions. This motivated him to start his business and essentially the sex toy market in Kenya, selling the products online and offering delivery within the Central Business District.
To this day it is still quite difficult to procure a vibrator or two but it is not impossible and the stigma surrounding it is not as potent as it was, say, four years ago. Beverly Munga of the G-spot has stated in previous interviews that her most consistent customers are couples, especially married couples. She has been able to make a living in Kenya selling all types of vibrators and other sex toys on digital platforms like Instagram and pop up shops at sex positive events like The Spread Live and Strictly Silk.
An incident in Eldoret in early 2019 saw a bag of sex toys and sexual enhancement pills abandoned at the airport because the owner did not want to face the KRA and be forced to pay the customs duty. KRA in turn destroyed the products. This incident, though, has not deterred adult sex toy sellers from importing goods in bulk and still managing to sell them.
Sex toys and such will soon be as common, and concerned authorities such as KRA and KFCB chairman Ezekiel Mutua may have to accept the growing trend, with the government following suit.
Do you have a vibrator? Do you and your partner use it together?