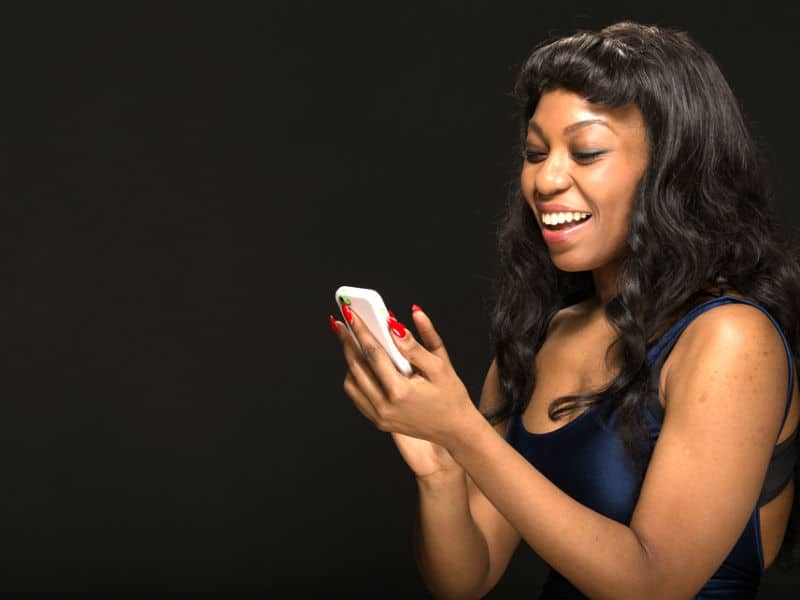 Top 10 tips for hot phone sex
Longing for your partner while they are away? Phone sex is a great way to stay connected and add some spice to your love life – long-distance or otherwise! We have some tips for you on turning the heat up with phone sex…
Pick a time in advance

Sure, you can talk/SMS each other at any time, but it is probably for the best when you decide a time that is good for the both of you in advance, especially if it is your first time, so you can both be sure that you'll are not in a rush or stressed and can be comfortable before getting hot and heavy!

Get each other in the mood

You can begin to set the mood with a bit of sexting. Send him a sexy picture of yourself or tell her what you'd like to do to her later. Once you start sexting each other, you'll get each other in the mood for later.

Beat the tension

When you are feeling stressed, it's hard to let go and just enjoy yourself. So prior to your telephone date, make sure you have some time to unwind. Pour yourself some wine or listen to some music, or do a silly dance in front of the mirror. Speak slowly and softly, close your eyes and ensure that you won't be disturbed.

Have faith

Nothing is more important in phone sex than having trust in the person who is at the other end of the line. Since it's mostly talking, you can feel more vulnerable and you need to be sure that the person at the other end of the line won't be laughing at you. It can feel odd in the beginning, but the sharing of private details and fantasies will soon mean that you forget everything around you.

Fantasize freely

Phone sex is a great way to share your deepest fantasies with your partner, especially those that are difficult to do in person. Once you and your partner get better at it, you will really enjoy carrying out your fantasy that you might find too risky to carry out in person.

Keep communicating

The key to phone sex is to keep asking questions and sharing answers. If something doesn't work for you, let your partner know. Similarly, ask your partner if they are comfortable with what you are doing. Going into specific details will help your partner feel more connected to you during phone sex. For instance, 'I'm kissing your neck with my lips,' will help your partner feel like you are right there with them.

Be clear

Don't just talk about the moves you generally do in bed. Go wild and when you do, describe your desires in details. Don't hold anything back. If there's something you've been longing to try, go ahead and do it. The graphic details will keep you both aroused and focused on maximising the good time.

Sounds are great

Your voice can leave your lover wanting more. Don't be shy about holding back sounds. Moans and grunts will help your partner know just how much they are turning you on.

Play with yourself

Playing with your privates while you're talking dirty on the phone to your partner can take your phone sex experience to a whole new level. So cover yourself with a bed sheet, close your eyes and play with yourself while you talk on the phone to your lover. It will heighten your desire and drive your imagination to even greater heights.

Be honest

If you lie or fake your reaction over the phone, you can create mistrust when your partner realises you have been lying. If you're not comfortable doing something, don't just lie say and you've done it, instead say, 'I'll try that a little later. I'm comfortable doing what I'm doing right now.'

Read more articles about cybersex.

 

Have you ever tried phone sex? What worked for you and what didn't? Leave a comment below or share your experiences via Facebook and our discussion board.