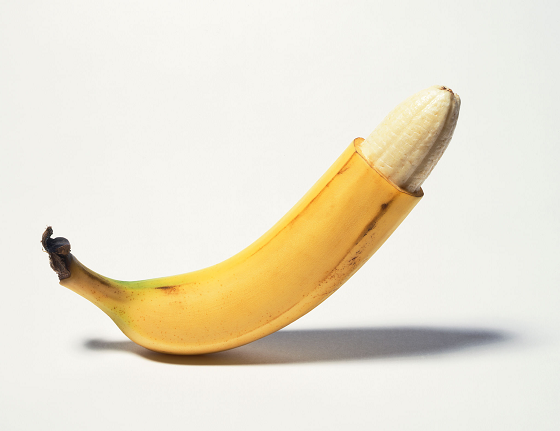 11 interesting facts about the penis
At Love Matters, we are all about showing love to penises. We also tell you about some of the interesting and odd things, too!
1. Still unsure about the right condom size for you? The smartphone app 'Condom Size' shows you how to properly measure a penis using a measuring tape and a piece of string – and then recommends a condom for the best fit.
2. Fetus with can have a fully formed erection while still in the womb.
3. 'Genital Retraction Syndrome', aka koro, is a psychiatric condition where the victims believe their penis is shrinking. And once it disappears, they will die. To save themselves, they use tape, rope, clamps, spikes, and/or weights to make sure their penis stays outside of their body – and it's these actions that cause the actual harm.
The most famous mass outbreak of koro took place in 1967 and was the subject of the book The Great Singapore Penis Panic.
4. The penis is a memory stick: a single sperm carries 37.5 MB of DNA information in it, with an average three-second ejaculation representing a data transfer of 1,587 GB.
5. Napoleon's preserved penis lives in New Jersey. And rumours are correct: it's 'very small'.
6. Most people with penises have 3–5 erections every night, mostly during REM sleep. This is also called "nocturnal penile tumescence," and it's still not clear why it happens.
7. Men who have died by hanging are likely to experience death erection. Scientists believe that it may be due to pressure from the noose on the cerebellum
8. Japan is home to the annual 'Festival of the Steel Phallus' -also referred to as Kanamara Matsuri, that features a parade of penises of all shapes, sizes, colours, and textures. The tradition began in the 16th century for sex workers to pray for good business and protection from STIs. Today, it raises money for HIV research.
9. The Icelandic Phallogical Museum is dedicated to the history of the penis. However, it lacks an actual human specimen. But volunteers are lining up. One man is even willing to donate his penis while he is still alive…
10. Germany has more penis enlargement surgeries than the rest of the world combined.
11. One in 5 million men has two penises – a condition called diphallia.