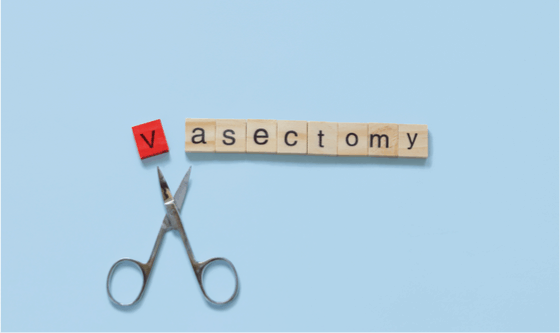 Would you get a vasectomy?
Calm down, no one is cutting your penis!
Most men use condoms as a method of contraception. Some choose the pull out, also known as withdrawal method, and pray that all goes well. Others opt for a vasectomy.
Let's talk about vasectomy. Shall we?
This name is a taboo in most African societies. You can get stoned for suggesting that it is a good option. Or be forced to smell your armpits, or those of others.
My guess is that most people do not fully understand this procedure. So, let's ignore the stone throwing and armpit sniffing and talk about vasectomy.
So, do they cut my penis?
No. No one is cutting your penis. You and your penis will be just fine. The procedure involves cutting or blocking the tubes that carry sperm (known as deferens tubes). This is done is to keep sperm out of your semen. Which means that when you ejaculate, the semen won't contain sperm thus you cannot get someone pregnant. It is a contraceptive method with almost 100% effectiveness at preventing pregnancy.
It is an easy and quick surgical procedure. You should be released from the hospital on the same day the procedure is done. 
Remember,
A vasectomy is not a permanent method of contraception meaning it can be reversed. During the procedure, a surgeon reconnects each tube (vas deferens) that carries sperm from a testicle into the semen. After a successful vasectomy reversal, sperm are again present in the semen, and you may be able to get your partner pregnant.
The longer you wait to reverse a vasectomy, the less likely that you'll be able to have a child after the procedure.
Does this mean I will shoot blanks?
Well, yes. But I prefer to say that your semen will not contain sperm. Same thing but well, there's always a better way of saying things. No man wants to be told he's shooting blanks.
So, can I still get hard?
Absolutely. A vasectomy does not affect your hormones or anything that supports an erection. If you never had erection trouble before the vasectomy, you should be okay after the procedure. In case you notice any changes, see a doctor for further analysis.
Remember, a vasectomy does not protect you from STDs and STIs. Semen can still carry STDS even if it does not contain sperm. Always use a condom to protect yourself from getting or spreading STDs.
What are the risks?
A vasectomy is generally safe, but like all medical procedures there is a possible risk. The good news is that common risks associated with a vasectomy such as temporary pain and infection are minor and can be treated.
Contact a doctor if you have other concerning symptoms after the procedure. These may include have a high fever, blood or pus coming out of the cut area, swelling, lots of pain, etc.
Would you get a vasectomy?