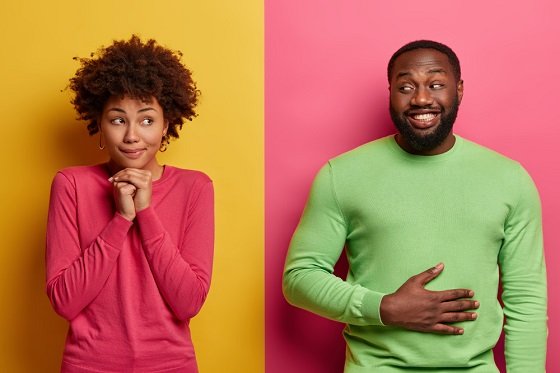 Why do women prefer men with beards?
I have a confession to make…
I have been chatting with this 23-year-old girl. Her name is Rachel, and I thought we had a good thing going on. We met online, actually, via Instagram. She is the one who made the first move (hehe) and so it was very easy for me.
She is smart, beautiful, and well-spoken. As for me, I hardly post my personal photos, except one that I took in 2013. I promise I am not a catfish.
The other day, she wanted to see how I look. And so, I sent her a selfie. I have never seen someone so disappointed in her life. She likes the opposite of how I look. Does she like her men with a scruffy beard and bald head, and me? I am neither.
My face is like a laughing emoji.
The only trace of hair on my face is in my nose. She told me she cannot compromise on the beard. And I kept wondering? What is it with women and men with beards?  
They are more masculine

In general, 'masculine' features – including facial hair, and deep eyes – are rated as more attractive. Rachel told me ati she considers beards as a sign of physical and social dominance. A fully bearded beast is generally looked upon as a tougher individual than his clean-shaven counterpart.

Bearded men with a more masculine appearance were rated as more attractive.

They give you serious look

When I was in school, a beard seemed to be a distinguishing mark of the most serious people in the class. Every time they encountered a problem; they would scratch their beards giving an impression they were thinking 'deep thoughts'.

It's no surprise then that some women are looking for a man that is stable, ambitious, and serious.

You seem older

In the past, men grew their beards to make them feel older. Maybe that is because women like men who are older than them or maybe because it makes you feel like a grown-up person and makes you act accordingly. Anyways, that may be true.

Some women find older guys more attractive. There is the assumption that older men are irresponsible in nature. Are they? 

Confidence booster!

You know the feeling after getting a haircut, how confident you are. Imagine now doing the same for your beard and hair? Imagine the confidence when you have groomed your facial hair, having a nice outfit, and smelling great. Many women are attracted to confident men, who believe in themselves and are walking proudly.

If they have a beard, that is a big added advantage. 

Beards require commitment

Growing a mature beard is not easy and neither is getting one! Growing a beard shows that you understand the kind of work you have to put in and that every good thing requires time and effort, especially relationships.

So, some women believe that women who commit to taking care of their beards are also likely to commit in relationships. 
The Bottom Line:
Women might be attracted to men with great facial hair but that might not always be the case. You are still handsome even without facial hair because either due to genetics and matters of personal preference, not everyone can grow a beard. So, try not to be hard on yourself for not being able to grow facial hair.
As for me, I have not yet given up on my relationship with Rachel. I have seen one follicle growing and I am happy, people, I am ditching the baby face!
Do you prefer men with beards? Talk to us in the comments section.