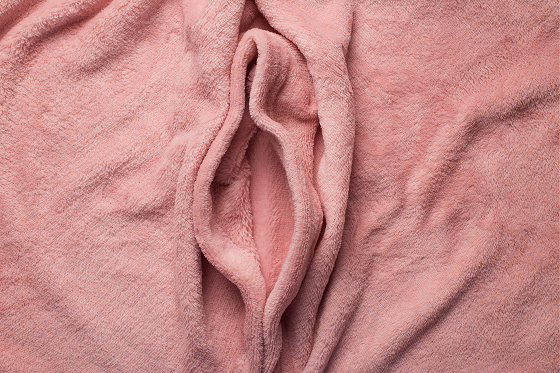 Can sex really loosen the vagina?
Good question. Let me ask you, does your mouth loosen when you yawn or open it wide to take a bite of that burger, or a big piece of ugali?
My guess is that your mouth and lips go back to their normal shape and size, right? If they don't you may need to talk to a mouth doctor.
Back to the vagina.
The question of whether the vagina can become loose if a woman has too much sex has been asked a lot. People clearly care about the vagina!
In the same way that your mouth goes back to normal after yawing or taking a huge bite of food, or yelling back at the Makanga, the same applies to the vagina.
A vagina gets back to normal size because it is a muscle. It is made of elastic tissue that can expand and stretch.
Here's the simple explanation: Any muscle in your body tenses and relaxes. When it tenses, it can make the muscle feel tighter, when it relaxes, it feels looser.
What if it's too much sex
It doesn't matter how often you have sex, how hardcore the sex is, how big the penis or sex toy it takes in, your vagina will go back to its size. The relaxation isn't permanent.
A vagina is a muscular canal which means its tissue is elastic. It can allow things like a penis and big dildo in and also allow things like a baby out.
Pro tip: If both you and your partner are not getting maximum pleasure, try different sex positions as different positions determine how the penetration feels.
So, the vagina can never 'loosen?'
It can.
What we are saying is that it cannot loosen because you had sex.
Aging and childbirth have been known to change the shape and size of your vagina. As a woman ages, the elasticity of her vagina changes. This happens because estrogen levels begin to drop, this happens in their 40's when they start experiencing perimenopause. The drop in estrogen levels causes the vaginal tissue to get thinner and drier, and eventually less stretchy
As for vaginal childbirth, the vagina is going to change. The 'looseness' felt is not permanent though as it'll gradually return to its previous state. It may not go to its original shape completely, and multiple births can result in a loss of a bit of elasticity, but again, nothing too drastic.
Kegels and other techniques can help tighten the pelvic floor muscles.
Before you go: Tight is not always a good thing. Lack of sufficient lubrication can make the vagina feel 'tight' because there's no elasticity. That is why foreplay is important. Don't forget consent because if your partner is uncomfortable or isn't into the sex, they may not be well lubricated thus may feel tight.
What stories have you heard about a 'loose' vagina?