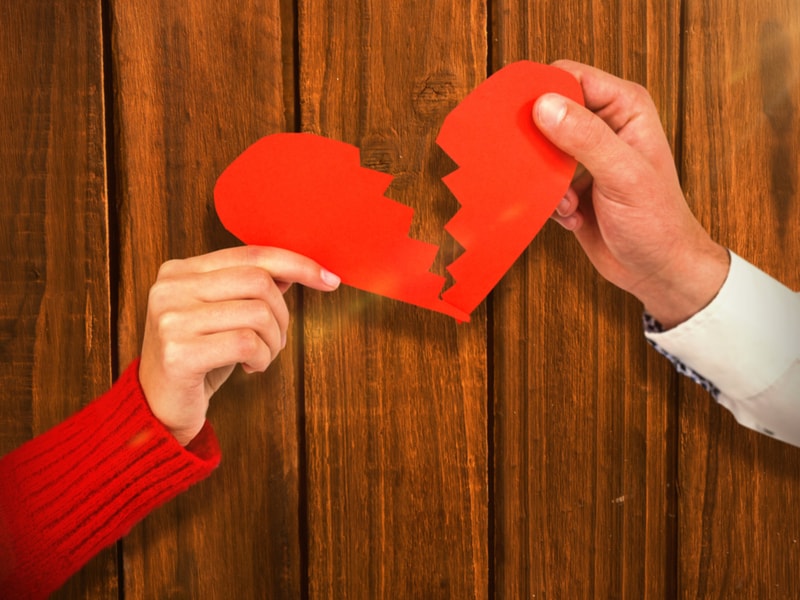 Failed relationship: moving on
Should you break up with your partner as soon as you feel you are no longer compatible, or should you wait it out and see if it will pass?
'The truth is, I wanted the relationship to end, but I didn't want to deal with the loneliness that comes with it,' Rita says.
Postponing the inevitable
Rita postponed her breakup for two years, saying she would dump her boyfriend when someone better came along. She had dated her ex for five years before she called him up one evening – after he cancelled their date night plans for the umpteenth time – and told him it was over.

She then ignored his calls in the coming days, told the guard at her apartment not to let her ex in, and deleted him from all her social media accounts.

'I know it may sound a little harsh, but it's not like I just woke up one day and decided to dump him. Our relationship had become this mundane, predictable affair where we took turns yelling at each other,' Rita says.
She said she realized she wasn't compatible with her ex in the third year of dating, but continued on with the relationship because 'it was easier to do that than get back into the dating world.'

But it became clear that Rita couldn't stomach some of her ex's habits and that she might be better off alone.
Became complacent
'He had become complacent and didn't put any effort into the relationship. It was like we had been married for 40 years; yet we hadn't even tied the knot. He always cancelled dates because "something came up" and never felt bad about it. In fact, he made me feel as if I was petty for being upset that he cancelled the dates. I just got fed up.'
Dead-end relationship
Rita said sticking to the 'dead-end' relationship was ruining her chances of finding love elsewhere. 'Once I realized the relationship was going nowhere, I started paying more attention to the people around me, looking for potential suitors, but I found they were not approaching me because they knew I was in a relationship. My social media accounts had been flooded with pictures and sweet nothing posts from the days love was still fresh.'

Rita says that's when she understood she needed to cut ties completely with her ex and start afresh. She deleted all the photos and memories of her ex and updated her Facebook status to single. 'I made the status update be visible to my friends. And that's how a guy approached me. I didn't even know he had been interested! We are dating now.'
So, if you realize you partner doesn't seem to be putting any effort into making your relationship work and into making you happy, it might just be because he isn't that into you.
Sit down and think whether it's time to move on, or whether you are just going through a rough patch in your relationship. If it's the former, get out and don't look back, lest you get sucked back into a dead-end situation.


When is the right moment to break up? Join the discussion on Facebook or below. For break-up questions, get in touch with our forum moderators.