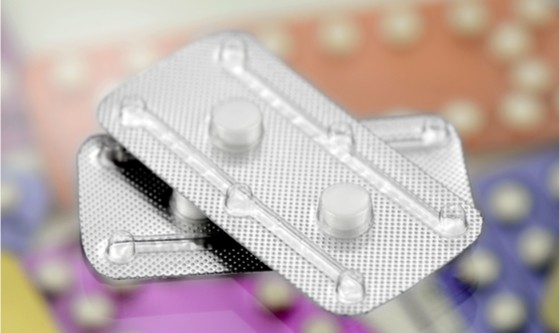 Top facts about emergency contraception
E-pills, also called morning-after or emergency contraception pills, are drugs you can take when you have had unprotected sex but want to prevent pregnancy.
You need to take them as soon as possible after the unprotected intercourse, within 5 days (120 hours). After that, they become less effective. The e-pill is available over the counter, which means you can go straight to the pharmacy and without a doctor's prescription.

It might even make sense to have an e-pill at home just in case you ever need it. Then you don't have to stress about rushing to the chemist, in case of an emergency.
There are two types of emergency contraception pills however only one is currently available in Kenya. The available pill is progestogen-only (using the hormone levonorgestrel) generally referred to as P2. Another form of emergency contraception is the copper IUD. However, this needs to be put in by a medical provider.
There is no limit as to how many times you can use the emergency-pill in a year. However, the e-pill does have short-term side effects that mean it should not be used as a normal form of contraception, but only in case of emergency.
Pros
Helps prevent pregnancy in cases of failed or forgotten contraception, or rape
Gives peace of mind
Easy to get
Cons
Can change the timing of next period (early or late)
No STD protection
Needs to be taken as soon as possible after unprotected sex
Is the e-pill the same as an abortion pill?
E-pills are not abortion pills. The e-pill works in various ways, but can't do anything if an egg is already fertilized.
If you are already pregnant and take the e-pill, it will have no negative effects on your pregnancy.
How do I get e-pills?
You can get the e-pill over the counter or from your healthcare provider. Because it is most effective the faster you take it, many health care providers even suggest getting an emergency pill and keeping it at home just in case.
Studies have found that keeping e-pills at home doesn't mean you are more likely to have unprotected sex.
What are the side-effects of e-pills?
Breast tenderness
Fatigue
Headaches
Abdominal pain, nausea, vomiting
Dizziness
How safe are e-pills?
E-pills have a high concentration of hormones and can cause short-term side effects. That's why e-pills should be used only in case of emergency, and are not recommended as a normal method of birth control.
There seem to be no long-term side effects known for emergency-contraception pills.
Who shouldn't use e-pills?
Because ECPs are not used daily, there are no restrictions on who can use them. Additionally, even women who cannot use ongoing hormonal contraception can use ECPs safely.
What can stop e-pills from working properly?
If you vomit soon after taking the pill, it may be less effective. Talk to a healthcare provider as soon as possible to find out what your options are.

Either way, consider the copper-T IUD as emergency contraception.
How long does its effect last?
Scientists are not quite sure how long the effect of the e-pill lasts. So don't assume that, after you took an e-pill, you will be protected from unintended pregnancies for a period of time. You need to take an e-pill every time you've had unprotected sex.