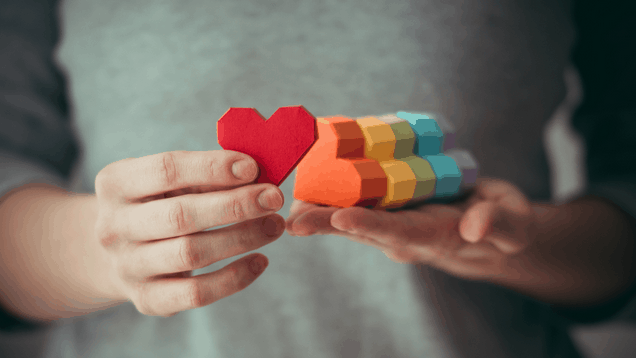 It's time for love
Whether you like men, women, both, or neither, you deserve to be yourself. And you deserve to be in love with the person who makes you happy.
IDAHOT
I am looking for love this IDAHOT (International Day Against Homophobia, Transphobia, and Biphobia), May 17th.
IDAHOT is a worldwide campaign to highlight the various challenges that LGBTIQ*-identifying persons experience, to showcase the hate, stigma, and violence they face.
I have been observing IDAHOT for over ten years. And by now, I think IDAHOT is not just about combating hate with Pride marches and stigma with gay award shows, but perhaps, combating the hate with love. Simplistic, yet effective.
Replace hate with love
I have had several relationships in the past. The longest one lasted almost four years, and it took me another two years before I could get over him. I got a dog, Esperanza, to replace him, but that did not work. He got a goldfish to replace me, but it did not work either. I am jealous as he is now dating someone else – while I am spending cold nights alone over a cup of hot Bournvita, socks pulled up to my knees and a month's supply of movies on hand.
On the professional side, I have countered homophobia using 'armchair,' and 'airport' activism. 'Armchair' activism means sitting behind a desk, writing brilliant proposals, sending it to donor X, and get funding. 'Airport' activism, on the other hand, is more practical – it's the marches on the street, the interviews, the demos, and other hands-on activities.
Both work. But both fail to grasp that homophobia can't be defeated by proposals or picketing, but by love.
Life plan: falling in love
It's easy to forget that. Even I did. Several years ago, as I enjoyed a drink, I wrote down my life's plan. A list of goals I wanted to achieve when I reached a certain age. But I forgot one crucial point: I forgot that I wanted to fall in love.
We can fight hate more; we can make people understand us more, and we can break down barriers, if we show that our love is valid, beautiful, but most importantly innate.
No message is more powerful than love: two men or two women, or a man and a woman. Or whatever they identify as. It doesn't matter, as long as there is love.
So, here is how I am going to mark IDAHOT this year: I will walk around the major roads of Nairobi. I will look around at the windows of  buses for 'the one.' I have pictured it already: it will a rainy afternoon, he will be gazing out of the bus window, staring at the raindrops. I will be at the bus stage, umbrella in hand. And then I will raise my head, just as the bus is passing, our eyes will meet, and deep inside, our hearts will stir.
And then I will run to him, with my phone number on a piece of paper, hand it to him, and then walk away smiling.
If you are the one, kindly call back. I am waiting.
 
*Lesbian, gay, bisexual, transgender, intersex, and questioning/queer people
Isn't love a beautiful thing, regardless of gender identity and sexual orientation? Tell us your own falling in love story below, on Facebook, or on our discussion board.