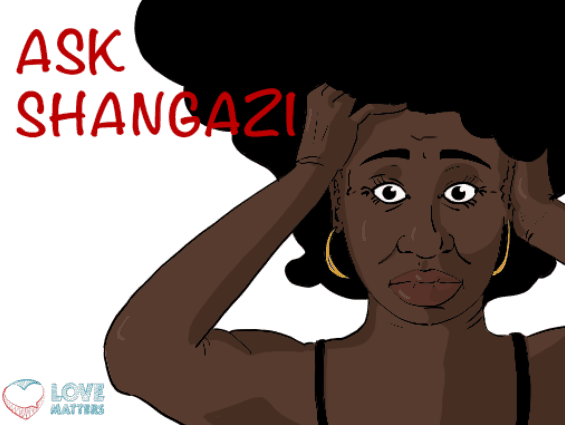 Help! My parents don't think I can have sex!
'I am 21 and live with a disability: cerebral palsy (CP). All my friends are falling in love and having sex with their boyfriends. I want that, too, but my parents say that's not an option for me. Is that true?'
Hi, I am so glad you asked this question. I am sure there are many people out there grappling with the same issue. First and foremost, let me tell you that it's my firm belief that everyone, regardless of their condition, has the right to have sex, fall in love and marry.
Everyone struggles with love
However, it's not as easy as it may sound; and it's not only people with a disability who struggle to find love and have sex. Some people write to me to say they're too shy; others feel that they're too small or too big, or too dark or too light… The list is endless.
What complicates the issue is how the media puts so much prominence on sex. We are being constantly told that we must live up to certain beauty standards to have great sex. But that's not true! Everyone can have great sex!
Having said that, you must be realistic and understand that there might be certain things you won't be able to do, depending on your personal abilities. It might be more difficult to find a mate because some people may not be able to see beyond your disability. And certainly, you won't be exempt from break-ups, heartaches and all the other nasty stuff that can come with relationships.
As for sex, certain positions could be a challenge; you need to be creative and find things that work for you to make it easier. There are many things to think about: birth control, consent, potential pregnancies and so on. That's perhaps why your parents say sex is not an option for you; they are trying to protect you, like many parents would.
For every need, there's a way
In some countries, there are welfare groups who help physically challenged couples to have sex. Some of these groups even recruit volunteers or professional sex workers to make love to people with disabilities; and a few governments, like Sweden, pay for the services. I am not in any way suggesting that you should look for someone willing to have sex for money. Personally, I don't condone prostitution; all I'm saying is that you have needs and there are means to meet them.
You can draw support and encouragement from other people with CP. There are many support groups and websites, for example this article by Alexander Presthus on how he was able to overcome some of his challenges.
Carpe diem
'Confidence is the sexiest thing a woman can have. It's much sexier than any body part,' said Paralympic athlete and fashion model Aimee Mullins. Remember that when you start dating.
Don't go for just anyone for the sake of relationships. Know what you want, believe in your worth and never undersell yourself.
Have you had to overcome a limitation – may it be shyness or a more serious physical disability – in order to have great sex? Share your experience on the discussion board, Facebook, or leave us a note below. 
For more advice from Getrude Mungai click here.