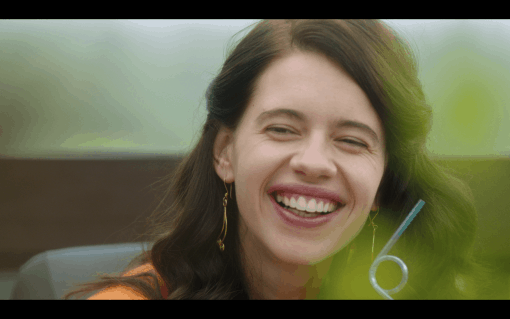 Talking about sexuality and disability
What's it like to have a love life being disabled? Shonali Bose's movie 'Margarita With A Straw' answers this question — resulting in rave reviews worldwide.
Growing up, movie director and scriptwriter, Shonali Bose spent a lot of time hanging out with her cousin Malini. She knew Malini suffered from a condition called cerebral palsy, but their lives were still pretty much similar. From swimming and dancing together as children to moving abroad for college and drinking alcohol when they got older. The women shared everything.
That is why Malini's birthday request came as a shock to Shonali. It made her realise more than she had ever done before, how her life was different from her cousin's. Above anything, Malini told Shonali, she wanted to have sex for her 40th birthday.
Sex is taboo
'We were not treated differently within the family, we always had the same opportunities except for that one big thing: Sex,' Shonali says, adding, 'Sex and discussion of sex and sexuality is still very taboo. It's so important that this needs to be normalised.'
Her cousin's birthday request inspired Shonali to make the movie 'Margarita With A Straw'. In it, a young lady with cerebral palsy, moves to New York where she goes on a journey of self-discovery and falls in love with a girl. Even for Shonali Bose, whose first film Amu – a political film about genocide – that's a lot of taboos in one movie.
'The characters being disabled apparently soften the gay aspect for viewers, unintended by me, but this seems to be the reaction,' Shonali says.
Talking about sex
Cinema plays an important role in discussing sex, because learning about sex isn't only about asking young people to use protection. Sex is meant to be fun too, Shonali says.
'The concept of pleasure or masturbation is absolutely taboo where young women are concerned. This is one of the most radical scenes in fact in Margarita With A Straw.'
These difficult scenes were played by actress Kalki Koechlin. To prepare for the role of Laila, she worked closely with Malini, volunteered at a center for people with disabilities and spent a lot of time in a wheelchair herself.
'I didn't know much about cerebral palsy before this movie, but I've learned a lot. It has opened my eyes to the huge lack of education about disability in our country, and the lack of basic infrastructure in all our public places.'
Our responsibility
For Kalki, who is known to speak up for women's empowerment, this movie is about pushing boundaries that her character experiences from within herself. 'The film is about growing up, taking responsibility and mostly about learning to accept and love oneself. Laila, my character, cannot possibly love someone else until she learns to accept and love herself'
Above all 'Margarita With A Straw' is meant to be a movie about lessons you learn in life. It's a fun evening out, not a lesson in sex-ed. But both Shonali and Kalki agree that the film fraternity has a role to play in talking about sex.
'I think every individual should be asking for their rights, with regards to sex education. This means parents, school teachers, artists like us, writers, film makers, actors, anyone and everyone who is affected and concerned about our children and our future,' says Kalki.
What do you think about sexual rights of people with disabilities? Leave a comment below or share your thoughts via Facebook.