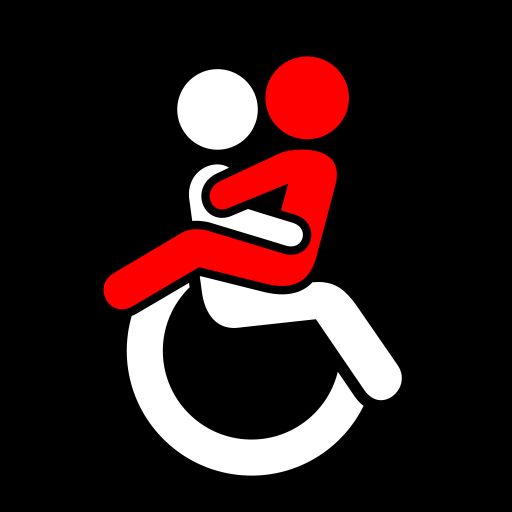 10 interesting facts about sex and disability
Most people, including people with disability, are sexual beings and have sexual thoughts, attitudes, feelings, desires, and fantasies. There are many myths about sex and disability and we want to change that today. We are discussing 10 common misconceptions about disability and sex.
Persons with disability and the abled need to realize that having a physical or intellectual disability does not change their sexuality, sexual needs, and desire express it.
1. Are people with disability asexual?
No. This is an incorrect assumption. People with disabilities can have sexual desires and needs in the same way as people without disabilities. It is, however, important to note that since people with disability are a diverse group, it is also totally normal to come across some people who identify as asexual, it is just not automatic.
2. Is sex really a priority for people with disabilities?
Yes, just like it is for abled people.
Love and sex are just as important for people with disabilities as they are for everyone else. If you have a disability, you may face other challenges too, but that doesn't mean that relationships and a good sex life don't matter.
3. Do people with disabilities only have sex with other people with disabilities?
No. Many people with disabilities have partners who aren't disabled. A disability is just one part of a person's identity, like their height or the color of their eyes. It doesn't determine who they're attracted to.
4. Sex should be spontaneous! So how can people with disabilities have 'real' sex?
Sex often looks spontaneous in films, but it certainly doesn't have to be in real life. Whether or not you have a disability, it's unlikely that sex 'just happens' every time. Planning to have sex doesn't make it less exciting – in fact, the anticipation might make it even sexier!
5. How can a person with disability talk to others about sex and sexuality?
It takes a lot of courage to start a conversation about sex with a family member, friend, caregiver, or health provider. Identify someone you trust, and who you think will understand your concerns without questioning them. Start by slowly easing into the topic and mention that you have some questions about sex and sexuality, and ask if they would mind helping you out. From their reaction, you might be able to tell if you can ask your questions.
6. How can I support a person with a disability in expressing their
sexuality?
If you know someone with a disability, remember that they're a sexual person – just like everyone else. Talk to them about it. You could start a conversation about your own sex life, and if they seem comfortable, ask them how they feel about sex.
7. Can people with disabilities get STDs?
Yes. Whether or not you have a disability, it's always a good idea to use a condom.
8. Can a woman get pregnant if she has a disability?
Yes. Unless there is a specific medical reason, there is no reason why a Woman with a Disability has challenges getting pregnant and having healthy children.
9. Do people with disability need contraception?
Yes. If you are living with a disability, you have the right to make your own informed choices about the method of contraception you use. Note that your disability may narrow your contraception options. Talk to your health care professional about your concerns.
10. Can people with disabilities join internet dating sites?
Yes. It's a good idea to be open and honest about your disability in your profile – don't pretend to be someone you're not. There are also specific dating sites for people with disabilities.
Are there other interesting facts about sex and people with disability that we should know of?