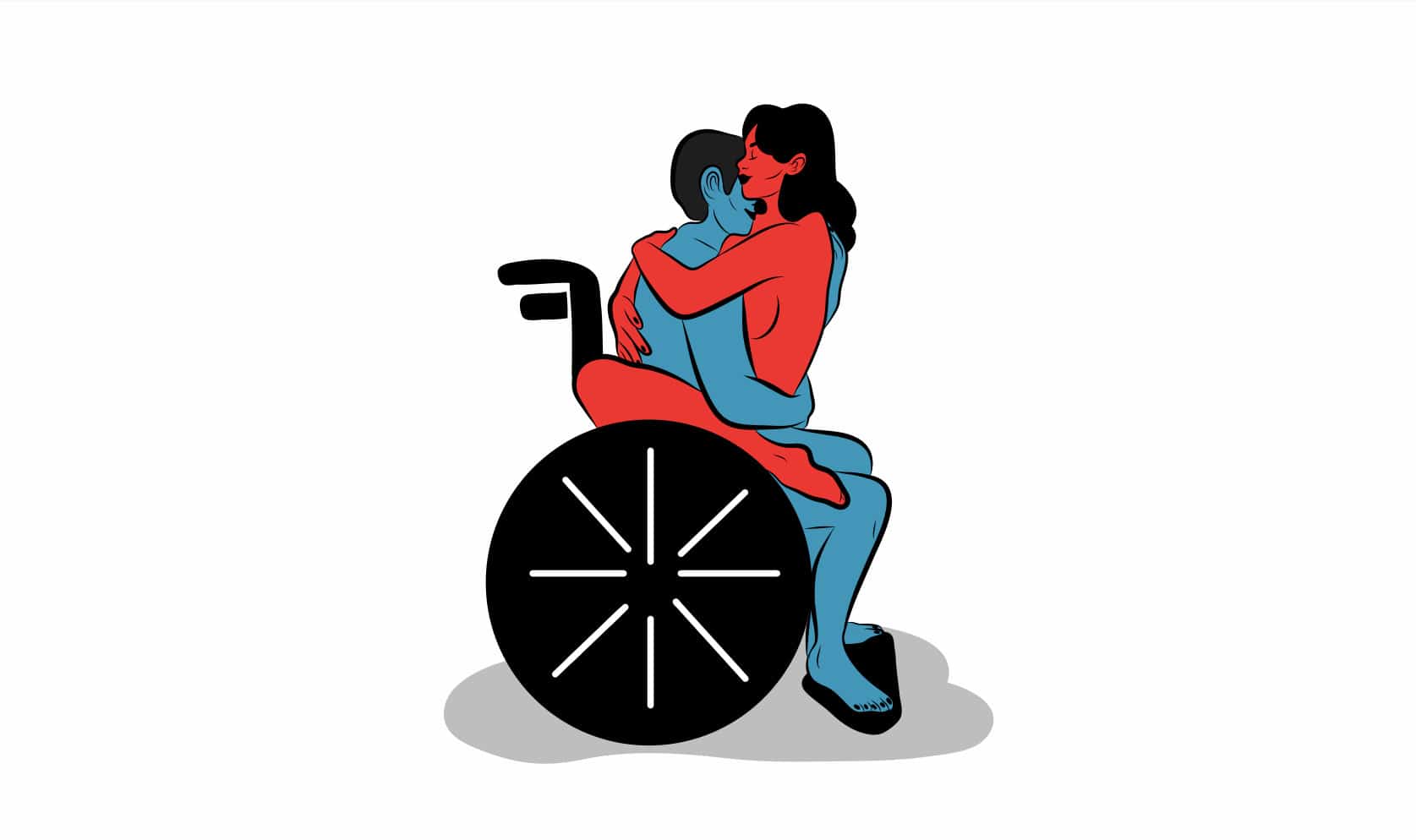 How I rediscovered intimacy after disability
Doing 'it' is all you think about when you're hormonal and young. What happens, then, after an accident that changes your life forever?
When you are a hormonal young man in campus, not many things have the ability to give you the high you get from pursuing a girl you like and then getting to a point where you both want to get intimate with each other. The thought of having sex at that age is so intoxicating and thrilling. Doing 'it' is all you think about. That basically sums up my teen years – thinking about sex and wanting to do it.
Coming from a small village, I was not the smoothest guy with girls. But when I started going out more and interacting with different people, I discovered my confidence and got more comfortable with my sexuality, and relating with women on a more intimate level.
Before I had the accident that paralysed me, I knew sex to be three things. You kiss, you touch, then you penetrate. Simple and effective. Like everyone at that age, I was getting my education from exaggerated accounts from my friends' encounters and the generous X-Rated scenes from the TV series 'Spartacus'! Good sex was measured by how long I could last, the styles I could pull off, and how well I could move my hips.
One night (I remember it was February 7), I was in a club, dancing with a girl I had just met and already throwing hints that I was very interested in moving the party to a more discreet location. I had always felt a little disappointed with myself for not having pulled off a one night stand like most of my friends had. At the same time, I am naturally very cautious and old fashioned. I feel like you shouldn't move that fast unless the fate of the world is on the line. All the shots I was shooting were missing the target so I just decided to enjoy the dance.
Then February 8, I was in the High Dependency Unit of a hospital with tubes stuck into my body and nurses standing around me. I had just been involved in the aforementioned car accident. Three people had died on the spot. I was one of the two who had survived. I had sustained a high-level injury to my spine and amongst the many functions I had lost, was the ability to naturally achieve an erection.
I couldn't even feel that part of myself in the first place. It is like it had suddenly ceased to exist. What is a man without his member? Is it possible to express your manhood if you cannot feel it? In my mind, the answer to all those questions was no.
It would be inspirational if said how I was confident and immediately went back to life but that would be false. I went through a crisis of confidence where I resented myself and my weakened body. I was certain that no woman would ever find me even remotely attractive. I was wrong.
As a man, it is a primal thing to want to take care of your woman. You strive to provide, protect, and please her. She has sexual needs, and so you derive a sense of pride when she talks about how you understand when to press all the right buttons. What if you believe you can't push those buttons? How would that make you feel? Inadequate, is the answer. 
However, once you are done sulking and feeling sorry for yourself, you will realize that intimacy isn't just those three things – kiss, touch, and penetrate. It is so much more than that. Real and genuine intimacy is not reliant on how many styles you can achieve or how long you can play the game.
Intimacy begins way before you even get into that bedroom. It is personified by love and acceptance; first for yourself, then for your partner. Acknowledging that the next person has a past, some of which might not be rosy. Intimacy is intensified by readjusting our definitions of the term. Opening up our minds to experience a deeper, more meaningful connection that lasts longer way past the one or three or however many rounds – both before, and after.
When you can't perform harmonious strokes and reverse cowgirl, you relearn why it was put in our lives in the first place; to make us feel really nice about ourselves and our partners. Intimacy shouldn't be hard, because it is the most natural thing in the world. You just need to go back to the basics.
How do you define intimacy?