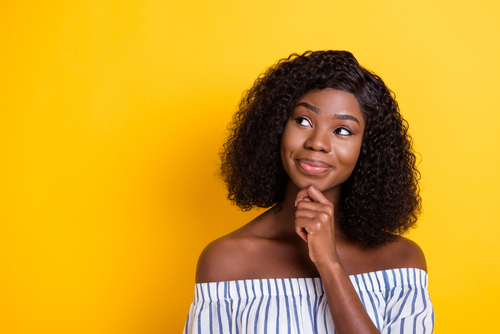 Are you sexually fluid?
Nkatha is a 24-year-old university student. In the past three years, she's noticed that she is no longer interested in or attracted to men only. She's also been with a non-binary person and currently, she has her eyes on someone of a different gender.

 
Lately, she's really turned on by the small things that Martha does. Like her infectious laughter. Or how she ties her braids. Or how she applies lip balm.
This is the first woman she's ever been attracted to and interested in. She finds herself thinking about spending time, kissing, touching, and even having sex with Martha.
Last year, she ended her 11-month relationship with Tony, a non-binary person she'd been dating.
Before Tony, she dated Mutiso, a smart engineering student. Mutiso identified as a man.
As she reflects on her life, she starts to really think about what she wants in a partner for her next relationship. Martha comes to mind. She'd wish for a partner like Martha.
But,
She's confused, she'd been with a man, a non-binary person, and now wants a woman? It feels really good but she's confused about her sexual orientation.
These experiences suggest that Martha may be sexually fluid.
What does it mean to be sexually fluid?
If you are sexually fluid, you may have changed your sexuality or sexual identity once or several times. This means you are attracted to people of different genders at different points in your life.
In this case, your sexuality is not permanent or fixed meaning you do not identify as a pansexual, heterosexual, homosexual, bisexual, asexual, etc.
Instead, you can be sexually and/or romantically involved with a man or woman this year, a non-binary person next year, a trans woman or man in the next five years, back to a man or woman in 2030, and so on…
Basically, your sexual identity or orientation changes over time depending on your current preferences or situation.
This can happen at any stage in a person's life.
People who are sexually fluid are not confused or lost, they are totally normal.
Labels given at birth
When you were born, your parents gave you a name, and a sexual and gender identity, among others. As you grow older, you may start to question some labels/titles assigned at birth as well as expectations linked to the labels.
For example, if your name is Fridah, it is assumed that you are female and thus will automatically date or get attracted to men. This is not always the case.
For many people, sexual identity remains the same throughout their life but some may experience a change at some point in their lives. Both cases are totally normal.  
Have you ever changed or questioned your sexuality?