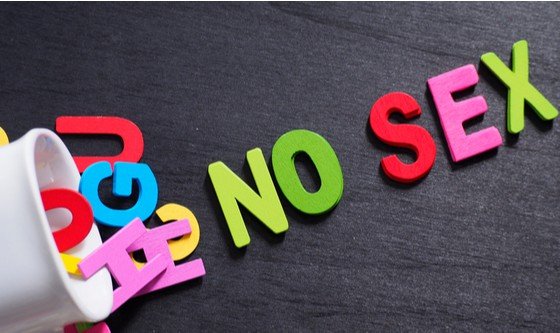 Celibacy: think you could do it?
Why would anyone choose to not have sex?
We live in a sex-crazed world! Whether you are listening to a song, or watching a television advertisement for one of your favourite brands or checking out a hilarious stand-up comedian, sex is always part of the conversation. 
Sex feels good. The human body is wired for it, and you have these constant reminders on why you should be 'getting it on'. Why would anyone choose to not have sex? Celibacy is a personal decision an individual makes: opting to not have sex over an extended period of time, or at times, a lifelong decision.
Celebrities like Meagan Good, Ciara, Justin Bieber, and Tamera Mowry-Housley have openly talked about being celibate before marriage, which is bringing about a broader conversation on celibacy. So why are some people choosing celibacy?
Tawfiq, 23
I genuinely don't see the big deal about sex. I masturbate, and that's enough. I have a career to chase and dream about. Investing that much energy in chasing sex is not worth it. I think there is more to this life than sex.
Andrew, 38
Sex was my stress release. I would hit the club on Friday and Saturday just looking for a 'catch'. It was easier when I found a woman who also wanted the same thing – purely sex and we are done. What started off as an intended one-night stand turned into casual sex more often, with one woman. She was falling in love, but I just wanted sex. I realised then that there was something wrong. I was using women as tools to resolve my own misery and opted to dig deeper into finding myself and resolving the personal issues I have.
I am undergoing therapy now, I am happier and I really don't crave sex as I did before. I am building my career and I like the man I am becoming for it.
Sylvia, 29
Sex is a big deal for me. Giving that much of myself to someone intimately is a huge deal and I can't give it up to just anyone. I feel like there is a spiritual and physical connection in sex which makes it hard for me to do it with just anyone. I haven't had sex since my last long term relationship ended about five years ago. Until the right, deserving person comes along, I really can't give it up.
Grace, 34
I just feel like sex has so much to it. I have to go for HIV tests more regularly, I have to watch my contraception which affects my hormone levels…it's so much work. I felt like it was less of a hassle, to just not have sex altogether and cut back on the reproductive health costs, and just remain celibate. My hormones are in check, I am not shifting between weight loss and weight gain. And thank goodness for sex toys. That solves the urge without the hassle.
What do you think would make you not have sex?