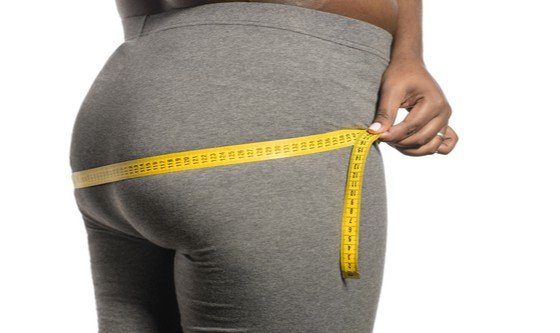 I want a bigger butt
I want a big, round, sexy ass. What are the side effects of butt enlargement pills and creams?
It only seems like yesterday that every woman's dream was to have a small, neat butt. Then along came a few crazy celebrities, and suddenly every woman wants a big one instead!
New trend, new ways to make money
And so along came the entrepreneurs trying to make money out of the trend. You see gyms offering butt enhancing exercises, surgeons offerings 'Brazilian butt lifts' (where a woman's own fat is sucked from other parts of her body and injected into the buttocks), and underwear manufacturers trying to sell you 'bum-sculpting leggings'. These all do actually work to some extent, at eye-watering prices.
But there are also companies with weird names selling butt enlargement pills and creams. And they don't work at all.
Horny goat weed and false unicorn
Obviously, their websites make it seem like they do, and there are even 'endorsements' on sites like Amazon written by delighted customers.
But there's no science behind these products.
Just reading typical ingredients lists shows that the manufacturers don't really know what works, so they put in a mix of anything that's trendy.
The weirder, the better, it seems: Mexican Wild Yam Root, Mothers's Wort, Blessed Thistle, Dong Quai Root, Saw Palmetto Berry, Bovine Ovary, Genistein, False Unicorn, Red Clover Extract, Chasteberry, Horny Goat Weed Extract…
Fake endorsements
Worse still, many of the products are actually fakes, with no 'active ingredients' at all. The endorsements are usually fake too – though a few might be wish fulfilment I suppose.
Everyone also assumes that because the ingredients are 'natural', there'll be no side effects. But herbal products can cause kidney failure and liver damage, allergic reactions, skin sensitivity, or interact harmfully with prescription drugs.
Your body is perfect
There's also the whole question as to why anyone should want to change their shape anyway. Kim Kardashian has a lot to answer, of course, but different social media communities are endlessly redefining what the perfect body should look like.
But actually, your body's perfect the way it is.
It does not need to be 'toned', 'defined', or 'filled out.' All these #instabloggers market the same message: your body is bad and it needs to change. Stop following these accounts and just do what feels right for you.


Are you tired of being told what your body should look like? Share your frustration in the comments below or leave a comment on Facebook: Love Matters Kenya and Love Matters Naija.