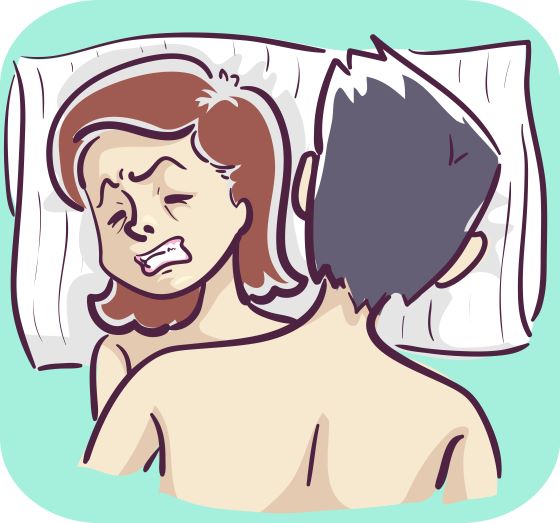 6 helpful tips to deal with painful sex
My girlfriend screams sometimes during sex and says she feels pain, even after breaking her virginity. I find this very disturbing and at times I don't believe her. Is she lying?
She's not lying!
Not only does she say she's in pain, but she also screams at you! Pay attention, there's a very big difference between screaming from pain or pleasure.
I cannot emphasise this enough – if you have any hope of becoming a great lover, the kind who satisfies his partner and leaves her wanting more, then you must… must… I repeat again, you must listen to her and believe what they tell you.
This amazing and naïve young woman has been suffering through your sexual encounters and she likes you so much she keeps hoping it will get better. Believe what she has been screaming at you and take the following steps:​​​​​
What's the size of your equipment?

What's the size of your penis? Anything longer than a 1000 bob note and you must be careful. This is not a porn movie so do not ram your penis into her. Your strokes cannot be forceful. 

Is she into it?

Lack of sexual arousal or lubrication may also mean that your girlfriend is not even into it. It could be that she just gives in because you've asked. It could be that she does not want to have sex sometimes this she is not into sex. Talk to her and ensure that she is okay having sex 

Foreplay and more foreplay

Invest in lots and lots of foreplay. Try and bring her well-lubricated before you start intercourse. Kiss her all over and use your tongue to play with her clitoris until she's well-lubricated. You can also use your fingers if she's comfortable with that. Remember to be gentle unless and until she asks you to do otherwise. She has been in pain so it might take her a while to relax with you.

Arm yourself with a lubricant

Lubrication (also known as lube) is always a godsend! Buy a water-based lubricant and have it handy. As I said she has been in pain and that is probably due to too little foreplay so she was not well lubricated during intercourse.

Sex positions

Try different positions and see what works for her. If you are used to being on top, ask her to get on top so she can control the depth and speed of penetration. 

Talk to a doctor

In some cases, however, a woman may experience pain during sex because of certain health conditions. Conditions such as vaginismus, infections such as yeast infections, fibroids, and endometriosis can cause pain during sex, During menopause women can also experience painful sex since the vagina loses its ability to become wet. It is important to visit the doctor for tests and treatment. 
All in all, be attentive
Related: 8 causes of pain before and after sex
Great lovers are attentive lovers. They pay attention to their partners and listen to what they say, and how their bodies respond. Screaming in pain is never a good sign – unless you are into that kind of thing.
Good luck young man and start listening.
Related: Why Is My Vagina Dry?
Have you experienced and dealt with pain during sex? If you need help, please head to our discussion board.