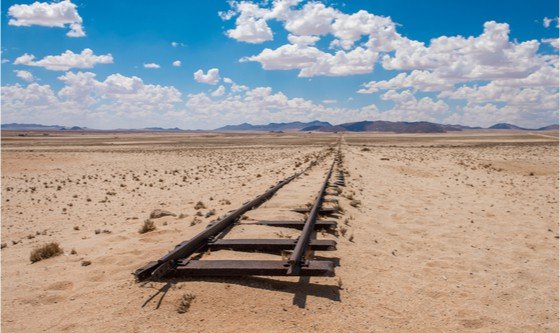 Deadbeat relationships: knowing when to let go
Nobody prepares you for a bad relationship, so you go into every single one with the belief that it will be as good as your fantasies. Until it's time to say goodbye.
Marry the first boyfriend?
I was so sure of my path to marriage when a cousin of mine got married to her first boyfriend at the age of 18. They were so in love and it was exhilarating to watch them.

I decided that I was going to get married to my first boyfriend and so I started my quest for the perfect man. I didn't respond to just anybody. When someone came to me and I didn't feel the spark that the movies promise, I moved on to the next.
Sparks
When I met Seun, things were completely different. From the moment we shared an elevator on my way to a youth camp, I had already made up my mind that he would be my first boyfriend who would eventually become my husband.
It didn't help that he was staring at me with such intensity that I felt the sparks flying everywhere. He asked for my number that day. We soon got into a relationship after speaking for countless over the phone. He was so perfect; there was no wrong that he could do.
Movie promises
I had forgotten that time reveals. We meet that one person who takes us out of traditional expectations and gives us all that the movies have promised. This person is warm, sweet and exciting. During the first couple of dates, expectations are met and surpassed.

And then, time begins to pass and both parties have to reveal their true selves. I didn't know that it was a worrisome relationship until the day I went over to his house and he spoke about how hungry he was and how he had no money to eat. I cooked for him and after serving him, I went to get something from the room when I saw his wallet on the bed bursting with cash. It would have meant nothing to me but I had seen too many times to count.
Feeling used
The truth is, he had turned me into his personal bank while making me feel I was a good woman because I took care of him in his supposed time of lack.
Because he never raised his voice on me, I didn't realize how manipulative he was being.
With no courage to leave him, I ran to my choir leader in church. She told me to stay with him, as he was a good Christian boy. She further told me to change the things I was doing that made him treat me badly. Everybody I told had the same advice for me. He was doing well and all I had to do was to be patient, so that his heart wouldn't be hardened forever.
Done with deadbeat relationships
At this point, I was sure I could still manage until I ran into an old school classmate who hadn't seen me for years. I broke down while we were discussing and, through her sharing the experience of her sisters who stayed in a deadbeat relationship until she died, I knew I was done. I realized that any relationship that held me back from growth and clipped my wings to success wasn't worth it.
It has been two years since I left that relationship and I am trying dating again. This time, I shall go in with my self-worth as a priority. Nobody deserves to be treated less than they are.


Do you need advice on how to leave your deadbeat relationship? Ask our moderators for assistance.